The Universal Sukkah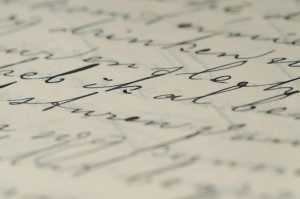 Sukkos inevitably gives way to Shmini Atzeres. The parei ha-Chag brought on behalf of the nations of the world give way to a day of intimacy between Hashem and His people alone.
The shift between the universal to the particular, between broad concern to Jewish exceptionalism, is a less than remarkable observation. Its treatment by R. Chanoch Kerelenstein zt"l (siman 5 in his sefer on Sukkos), however, is decidedly remarkable. Readers will debate what the mechaber meant, but the implications are enormous.
Why should we celebrate Sukkos in a month already laden with holidays? Answers abound; the most well known might be that of the Tur. Were we to leave our homes for the Sukkah in Nissan, for example, it would not be apparent that we were responding to a mitzvah. During the warmer months, many people leave their homes to dwell out of doors. Placing Sukkos in Tishrei, at a time that the out-of-doors dwellers move back inside, calls attention to our behavior as motivated only by our listening to Hashem's decree.
R. Chanoch asks: Who cares? We know why we forego the comfort of our homes for the simplicity of the sukkah. What else matters?
R. Chanoch concludes that one of the themes of Sukkos is sharing our emunah with the rest of the world. It is not enough for us to relate to our children how Hashem miraculously preserved and sustained us in the wilderness. We must make it known to the rest of the world as well! He points to the Ramban (end of Bo) who writes that the Jewish mission is not only to be firm in our belief, but to spread it universally. In this regard, Sukkos is fundamentally different from Pesach, when we look no further than keeping emunah strong in our own children. Regarding Sukkos, the Torah commands, "So that your generations will know that I made Bnei Yisrael dwell in sukkos when I took them out of Egypt." Note that the Torah says "took them" – not "took you." The words are spoken to a distant audience. (For comparison, regarding Pesach, the Torah writes, "…that I took you out of Egypt.")
R. Chanoch's treatment of any subject is always comprehensive and breathtaking, and there is no exception here. He invokes many ancillary ideas in support of his main thesis. I will mention just a few, to encourage readers to go back to the original:
Besides the reason given by the Tur, we can now detect another reason why Sukkos must be in Tishrei. Chazal teach us keshot atzmecha v'acher kach keshot acheirim – adorn yourself, and only afterwards attempt to adorn others. We are in no position to preach to the nations of the world until we free ourselves of our own faults and missteps. Therefore, we can broadcast our message only after a season of powerful teshuvah.
Why should a theme of universality join up with Sukkos, rather than any other holiday? R. Chanoch invokes R. Dessler, who writes that joy (the very essence of Sukkos) leads a person to move beyond himself, moves him to want to share with others. Only on Sukkos can we be effective in presenting our mission statement to the rest of the world.
R. Chanoch is initially troubled by a comment of the Ramchal, that Sukkos teaches us that we are to remain separate and apart from the rest of the world, just as Hashem preserved us in the wilderness apart from all the other nations. So which will it be, asks R. Chanoch. Do we find in Sukkos a call to be responsive to the rest of humanity, or to withdraw in splendid isolation?
He answers that the two concepts do not act in opposition to each other, but in magnificent harmony. Jews will be successful in spreading the notion of undiluted monotheism only when they maintain their separation and distinctiveness.
While he does not make the point himself, it is fair to think of Shemini Atzeres as highlighting the role of a separate and distinct Klal Yisrael, a nation that Hashem begs to delay its return home for one last day of private connection, in an audience that is not open to any others.
I see two problems with all that I have written to this point. Just how do we discharge this obligation to share Sukkos-emunah with a world that is scarcely aware of the existence of committed Jews, except for the all-too-frequent lurid headline? Well-read non-Jews may know of the really important Jewish holidays like Chanukah and Yom Ha-Atzma'ut, but who has heard of Tabernacles, besides a relatively small number of Christians? Are we supposed to do something to make our voices heard, or just go about our business (and influence those who happen to be taking note, or through some mystical mechanism) as most frum Jews assume? If the latter is true, then how is Sukkos different from any other holiday or mitzvah? Moreover, even if anyone had this all figured out, my cynical impression is that most frum Jews quickly forget about any universal theme of Sukkos in favor of the more comfortable theme of Jewish specialness that is resident in Shemini Atzeres.
I have my own ideas about how we should be sharing much, much more of what we stand for with the rest of the world. This is not the occasion to air them. I will instead present an idea about what not to do.
After fleeing the house of Lavan and spending two years on the road, Yaakov finally made it back to Israel, setting up camp on the outskirts of Shechem. Chazal (Shabbos 33B) find an allusion in the word for encamping – veyichen – to the idea of a freely gifted contribution. They tell us that Yaakov enhanced the lives of the citizens of Shechem – not exactly paragons of virtue, we will recall – by setting up a monetary system, or markets, or bathhouses. R. Moshe Eisemann, shlit"a (to whom I am indebted for pointing out this idea, as well as many more) explains that Chazal's approach is most likely related to the Torah's appending the word shalem – whole, complete – in describing Yaakov upon his return. The ish shalem will want to enhance the lives of his neighbors, including those from whom he must distance himself behaviorally and ideologically. He wishes and endeavors to take a role in shaping a better society and a better world, even in entirely non-spiritual applications. Jews have always done this, whenever given a chance. Yerushalmi Shevi'is 9:1 explicitly instructs us to follow Yaakov's example.
Unfortunately, this idea is completely foreign to too many observant Jews – Gemara or not. Too many of us never consider that we have an obligation to toil alongside our neighbors in making our communities safer, more esthetically pleasing, more equitably available to more people. We live lives completely apart, basking in a year-round afterglow of Shemini Atzeres, without a thought about the universality of Sukkos.
Following some of the worst headline-grabbing chilul Hashem in modern history, our community acted quickly with strong preventive medicine. Spearheaded by Agudah, effective programs brought awareness of accountability in business practices to the masses, accompanied by strong exhortations to avoid chilul Hashem at all costs.
This was an important and significant first step. It cannot succeed, I believe, as long as some of us continue to believe that we can live lives completely isolated from the world around. We can no longer fly under the radar. There are minimum expectations that our neighbors have for us in this medinah shel chesed. Keeping on the right side of the law is simply insufficient, if those neighbors sense that we care not a whit for them and what happens to them. We cannot take advantage of the privileges of the world's most successful democracy while maintaining the attitudes of Czarist Russia. To be part of this great society which allows us the freedom to live and act apart, we are expected to care, to contribute, to pay attention to norms of conduct practiced by others, including the way we shovel our snow, tend to our lawns, and greet people on our block.
Failing to do so is not only suicidal, it is an abrogation of the responsibility that Sukkos imposes upon us. Whatever it is that we are supposed to share with the rest of the world, it won't happen by our maintaining an attitude of us versus them. Such an attitude does not make Hashem and His Torah any dearer to the world. It is bound to produce more crimes, and more chilul Hashem, as it is all too easy to find ways to take advantage of those for whom you do not have very much regard.
Shemini Atzeres is important, but it should never erase Sukkos, and its message of responsibility to the rest of mankind.