What R. Samson Raphael Hirsch Would Say About Comboxes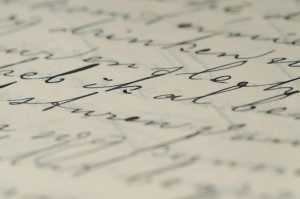 Like most blogs, we allow anonymous comments. Recognizing their necessity doesn't mean that we have to like them.
Those who strongly hate them will find the following snippet refreshing. It is part of the short note to readers that introduced the publication of Rav Hirsch's response to his chief adversary regarding Austritt – the secession from a community structure that gave any kind of credence to Reform. (R. Hirsch was a strong advocate of the halachic need for pulling out of such a structure, while R. Seligmann Baer Bamburger of Wurzburg disagreed.)
Any replies written anonymously or signed with a fictitious name will not receive any consideration from me. One who lacks the courage to sign his true name to his views must be aware that what he is saying is meaningless and that he therefore cannot expect others to take notice of it.

Let the anonymous gnats buzz happily in the sunny meadows. I certainly do not want to spoil their pleasure.
(Collected Writings, vol. 6, pg. 198)