Letter From the Slonimer Rebbe, Shlit"a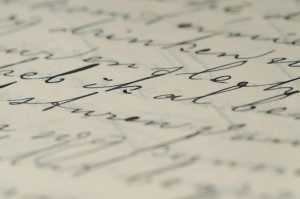 Anyone who has studied Nesivos Shalom, or knows Slonimer chassidim, would not associate them with extremes of zealotry. This has added to the confusion about the Emannuel tragedy, especially the negative media coverage. On the other hand, given the legacy of the Nesivos Shalom, one of the first things that comes to mind is taking chinuch seriously. The following letter from the Rebbe reinforces some of the positive images, and adds a personal touch. It certainly proclaims that pushing the tension between secular authority and Torah was not on the agenda, but once raised, allows for little compromise. There is no more nor any less essential conflict today than there was for the last 62 years. Smart people realized that the best modus vivendi is often to avoid bringing a conflict to a head. I think there are smarter people in Slonim than there are on the High Court.
Thanks to Doron Beckerman for the quick translation from the Hebrew:
Nation of Hashem, Be Strong and Let Us Gather Strength

To our beloved, dear community, Hashem is upon them, may they live. Be strong and may your hearts gather courage, all those who hope to Hashem.

During these difficult days that our congregation, may Hashem guard and protect them, is enduring – His advice is faith, and this is Hashem in whom we place our hope, we will rejoice and be jubilant in His salvation.

Know this: Had I thought that the court justices believe what they say, that the school in Emanuel is founded on racial discrimination, it seems to me that I would act differently.

However, since I have no speck of a doubt that they know the truth, that all their words are based on falsehood. If so, this is nothing but a struggle between faith and heresy, between the force of holiness and the force of impurity of the Other (evil) Side, – a struggle that we always knew would erupt at the End of Days.

And in a struggle over sanctification of Hashem's Name – even if they will place us before a firing squad – we will not yield nor compromise a hairsbreadth!

Hashem is our King and we are His servants until our final breath.

And I call to all believers in Israel:

Please join us in this exalted struggle, the struggle that has been awaited and anticipated for generations, "when will it come to my hand, that I should be able to fulfill it".