Harvard and Haredi Racism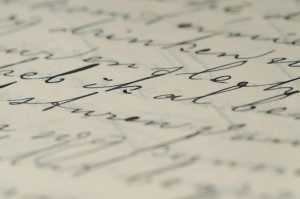 It took the United States a century and a half to tell itself that it had meaningfully rid itself of discrimination against African-Americans. Even so, few people really believe that anti-black sentiment has been removed from our society with the election of Barack Obama.
It may be profoundly disappointing to many of us, but it should not surprise us that Israel has not purged itself entirely of prejudice against Sefardim in much less time. To their great credit, there are subgroups and institutions that seem to have banished such prejudice entirely. It still exists in many places, including as many have pointed out, on the Supreme Court, where only one justice of fourteen is of Mizrahi origin.
People who tell television cameras that there is no prejudice against Sefardim in the haredi world because we study Rambam play the rest of Israeli society for fools. The prejudice is palpable and institutionalized – although far from uniform There have always been Torah figures who have opposed it. The most common forms of it that I have heard – and heard often – are two. One of them argues that cultural differences are potent enough that Ashkenazim and Sefardim simply shouldn't have to live in too close proximity. It's not that they are bad people, mind you. They just lack some of the subtle refinement that the rest of us enjoy. We shouldn't have to mix. That doesn't mean that we hate them, or don't value them.
The other kind is even more deferential to Sefardim. We would love to accommodate them in our school, and personally have nothing against them. We look at each student individually, and see the Sefardic candidate in front of us as a unique individual. Alas, however, not everyone is as enlightened as we are. If we admit him/her, those benighted others will think that we are second-rate, that we have lowered our standards. For the good of our institution and all of its students, we are compelled to set strict quotas on the number of Sefardics we can admit.
Both of these forms of discrimination are much more elevated than the coarser prejudice elsewhere in Israeli society. They are both imported Ivy League.
Abbott Lawrence Lowell served as Harvard's president in the early decades of the twentieth century. Although less than 3% of the country, Jewish representation at Harvard had climbed to 21%, tripling from 7% at the beginning of the century. At two of NY's City Colleges, Jews amounted to 80% of the student population; at Columbia, they were a mere 40%.
Lowell argued that Harvard would suffer greatly if too many Jews were admitted. It would drive away other qualified students. Moreover, their overrepresentation was the reason for growing resentment, and therefore growing prejudice. Jews would be better off if they took a lower profile, and did not give cause for others to hate them.
In 1922, Lowell proposed a quota on Jewish admission. Intense public scrutiny – and an outcry from other minority groups in Boston like the Irish and African-Americans – caused the attempt to fail. Lowell did not give up. While Harvard had previously selected students from all parts of the country as long as they finished in the top seventh of their class, Lowell pushed for the consideration of letters from teachers and interviewers that would report on "character" and "aptitude." He knew that they would also include important biographical details that could be used to weed out the undesirables. He was successful, and by the time he stepped down in 1933, the Jewish population at Harvard had declined to 10%.
Interestingly, Lowell also fought to have black students purged from the Freshman Halls dormitories, although they had lived there for decades before. "For the colored man to claim that he is entitled to have the white man compelled to live with him is a very unfortunate innovation which, far from doing him good, would increase a prejudice which, as you and I will thoroughly agree, is most unfortunate and probably growing."
"We have not thought it possible to compel men of different races to reside together."
Lowell does not seem to have been a bad person, and may not even have been anti-semitic or anti-black. Harvard – and America – moved on, ultimately rejecting his thinking. "Tolerance," wrote Harry Starr, the Jewish student at Harvard who battled against the impostion of quotas, "is not to be administered like castor oil, with eyes closed and jaws clenched."
Even with a hechsher.