The Goals of Kiruv – a View From the Past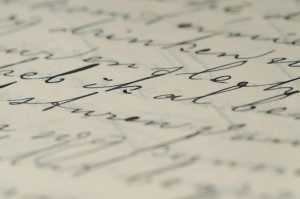 What are the goals of kiruv? What kind of change should offer the mekarev some sense of accomplishment? I remember debates about this years ago at AJOP conventions, where kiruv professionals gathered for chizuk and to trade ideas.
Some argued that anything less than full Shabbos observance was a hollow change. Kiruv workers should not waste their time with people who were out of range for such change, when there were more promising candidates to be reached. (One kiruv worker insisted that a very important person in Bnei Brak – if I am not mistaken, it was R Chaim Graineman – had told him so.) Others insisted that any slight change in behavior or even attitude was a legitimate goal of kiruv. Our job was to make Jews more at home with Torah, in whole or in very small part. My own leanings, my training in yeshiva, and all my subsequent activity to this day were very much in line with this latter view
I chanced on a few lines in a teshuva by R. Eliyahu Mizrachi (the Re'em) of the 15th century, the author of the famous volume that explicates Rashi on Chumash. In responsum 57, he addresses the propriety of a communal ban in Constantinople against any and all teaching of Karaites – no Tanach, no Gemara, no Alef-Bais. Even teaching secular subjects was interdicted. The last item raised the hackles of many people who supported themselves as tutors. Perhaps it was appropriate not to teach these undeserving heretics Torah. But what objection could there be to teaching them neutral subjects from secular wisdom? The words of the Re'em are enlightening and instructive:
Even if you were to say that there [ordinarily is Divine] reward for the study of secular wisdom, as is the opinion of some of our Torah sages, it should be permissible to teach it to the Karaites…Any way you look at it, it should be permissible. If there is no reward to these people owing to their rejection of Torah She-b'al- peh (which means that they are among those who have no portion in the World to Come), then they [the Karaites] have no real spiritual gain in this study [and we do nothing inappropriate by teaching them]. If they are rewarded for this secular study [despite their heresy], and it saves them from the Judgment of Gehinom, then those who teach them toil to be mekarev them to the protection of the Shechinah, since they find Hashem agreeable to them, and He is favorable to them! There is no greater mitzvah! It is only forbidden to offer them our own assistance, such as healing them, etc., where we sustain them through our actions…Where, however, the benefit that comes to them comes from Hashem Himself, to the contrary – whoever attempts to bring this about truly works in kiruv rechokim.
It is safe to presume that the Karaites did not become shomrei Shabbos by studying Aristotle. Yet, at least in the opinion of the Re'em, providing them with any meaningful spiritual boost was a great mitzvah.