The Triumphalism Meme and Its Uses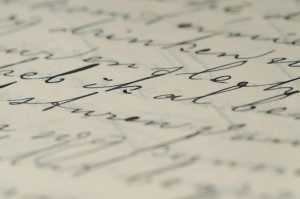 Amidst all the controversy that Rabbi Landesman's recent post sparked, one particular statement of his failed to receive the attention it deserves. He wrote that he is "deeply concerned by the chareidi triumphalism often voiced on this blog as well as other chareidi media outlets which loudly proclaim how 'goodly are our tents' – a statement that I am not certain is consistent with the facts on the ground."
My comments here will address the charge of triumphalism on the assumption that the Orthodox community indeed has much to feel good about, along with, as well, quite a bit to be concerned about within its ranks. I'll set aside, however, what I find to be the more astonishing part of R. Landesman's statement — that he's not certain the verse "how goodly are your tents" comports with the current Orthodox reality — and leave it to the readers to decide whether they share R. Landesman's perception of that reality.
First, let's define triumphalism; then, in Part 1, we'll take a bit more circumspect view of claims of triumphalism; and, in a coming Part 2, we'll discuss when and under what circumstances one might rightfully celebrate his community's successes, or – gasp! – take note of another's failures.
"Triumphalism" can be a somewhat amorphous term, with shifting meanings for different people. Here's how I broadly define the term, drawing on my trusty Webster's Seventh New Collegiate Dictionary: celebrating victory or success boastfully or exultantly. For me, this would include celebrating one's successes in such way that it conveys to the Other one's sense of exultation over his defeat or failure, even if the Other goes without explicit mention.
But while triumphalism is a real phenomenon, including in the fervently Orthodox* community, it is important for us, too, to be real and recognize that the charge of triumphalism is sometimes nothing more than a cynical manipulation or psychological defense mechanism that says a great deal more about the indicter than about the indicted. At times, this charge is leveled by those who a) may well know the speaker had no intent whatsoever to be triumphal, but b) feel threatened or inadequate because of what the speaker has said, and therefore c) cry "triumphalism" in lieu of what they'd really like to shout, which is "shut up, you're saying things I don't want to hear."
The case of Rabbi Norman Lamm is telling in this regard. Last May, he caused quite a stir by telling an interviewer for the Jerusalem Post that "[w]ith a heavy heart we will soon say Kaddish on the Reform and Conservative Movements…Reform is out of the picture, because they never got into the picture, and the Conservatives are getting out of the picture." He went on to say that the Conservatives are "closing schools and in general shrinking," while the "Reform movement may show a rise, because if you add goyim to Jews then you will do OK." Consequently, said Rabbi Lamm, the "future of American Jewry is in the hands of haredim and the modern Orthodox [who] have to find ways of working together."
On the facts, Rabbi Lamm was indubitably correct. Per Marvin Schick, the "Solomon Schechters are hemorrhaging students and losing some schools along the way and the process is ongoing," and the profuse evidence of Conservatism's severe demographic crisis is plain for all to see. R. Lamm's remark about Reform is an open secret in that movement and beyond; back in 1996, the God Squad's Marc Gellman admitted that "even Reform rabbis like myself, who do not perform intermarriages, have benefited from a huge influx of intermarried couples who have nowhere else to go," and matters have only snowballed since then.
As to tone, our own Rabbi Adlerstein, in a May 18, 2009 post, rightly observed: "What should be instructive to those of us who would have had no problem making the same statement ten years ago, is Rabbi Lamm's insistence on not making triumphal hay of his pronouncement. The words with which he began – "with a heavy heart" – should be a model to all of us who interact with Jews outside the Orthodox community."
Ever the optimist, Rabbi Adlerstein suggested that "[p]erhaps he will get away with the severity of his pronouncement precisely because he almost always resists the opportunity to be triumphal. He repeated the need for humility a few moments later. Outreach to Reform and Conservative Jews is a good thing, 'but not by watering down what we believe and not by demonizing them either.' " Given who Rabbi Lamm is and the pains he took to speak a most inconvenient truth in the most sensitive way possible — short of not saying it — Rabbi Adlerstein may indeed have had reason for hope.
But it didn't quite work out that way. Here's what ensued: A Reform columnist wrote in a Post op-ed that Rabbi Lamm "needs to criticize with a sincere tone of love rather than with a bitter sense of victory." The head of Conservatism's Rabbinical Assembly (RA), issued a press release touting her movement's Hekhsher Tzedek initiative and noted that it has "sadly eluded the notice of Rabbi Norman Lamm . . . who felt moved to publicly declare the need to recite Kaddish for our allegedly-dying movement. . . . It seems Rabbi Lamm has been so busy making funeral arrangements that he missed the news of our movement's great and global vitality. . . . My advice to Rabbi Lamm is – save your Kaddish. . . . [and stop] "eulogizing the institutions where Jews live their lives."
The Israeli Conservative movement's Andrew Sacks blogged in the Post with a more-in-sadness-than-in-anger tone that he "would take no solace in knowing that the numbers of any Movement were in decline, for each Movement has a valuable contribution to make to our people" — and proceeded to catalogue the failures of Israel's Orthodox community, concluding with his assurance that "I take no pleasure in the failings mentioned above."
And in yet another blog on the Post's site, Orthodox Rabbi Seth Farber, noting that "my colleague Andy Sacks has already sought to counter Rabbi Lamm's claim," wrote of his concern that Rabbi Lamm's statement "can obfuscate [his] greatness . . ., as it portrays him as adopting the triumphalism that is so characteristic of ultra-Orthodoxy." Ah yes, for the heterodox naught but sweetness and light, while for the "ultra-Orthodox," with whom, last time I checked, Rabbi Lamm is not affiliated and who thus had no connection to this story, a gratuitous, broad swipe.
Finally, American Jewish historian Jonathan Sarna cautioned Rabbi Lamm that his "triumphalistic prediction" might yet prove false, and that a religious movement's "smugness . . . has often been the first sign of [its] own impending decline."
Now, we can debate whether Rabbi Lamm's comments ought to have been made and whether they served any constructive purpose. But again, an objective reader of his words, and certainly anyone remotely familiar with him and his views, might well take strong issue with his assertions, but would readily acknowledge the absence of any triumphalistic sentiment on his part. He was stating a harsh truth, which he presumably believed he had good reason to do; it is a truth whose impact could only be softened so much, which he strove to do.
But that's precisely the point. Rabbi Lamm's intentions and efforts at sensitivity were entirely irrelevant. Although, obviously, I can't prove it, I believe the responses to his words and those in countless similar instances, stem from a confluence of two factors. One is the liberal Jewish movements' chronic lack of religious self-esteem and nagging – and indeed unerring — sense of inauthenticity, which can be documented copiously from the statements and writings of both the leaders and laity of those movements.
The other factor is the pronounced predilection of the political left and its Jewish counterparts in Jewish heterodoxy and the secular Jewish media, to eschew debate and true diversity of thought and to, instead, seek to censor opposing viewpoints at every turn. Yes, I know, the reader is shocked at the assertion that the greatest boosters of open-minded pluralism would be among its greater transgressors – alas, this truth, too, can be all too abundantly documented, from heterodoxy's antecedents in the Enlightenment right down to the day of this writing. (Such is equally true of the political left, whose attempts to squelch open debate and dissent have reached something of a crescendo under the current U.S. administration).
But there's the rub.
When the heterodox ego is bruised by those within movement ranks or those beyond who can be pressured or controlled, there's no need to roll out the free speech-chilling T-word. So, for example, when new United Synagogue head Steven Wernick, comparing Conservatism's outreach efforts to Orthodox Judaism's success in that area, said, "They're missionaries! We want to get paid. We don't believe. What do we believe in? That is the problem of progressive Judaism," Wernick was quickly brought to his senses.
Within a week, he issued a letter of contrition to the RA – written, a Forward reporter earnestly noted, "just before the High Holiday Days of Awe, when Jews traditionally review their conduct and seek forgiveness" – and helpfully clarifying that "[w]hat I was trying to say is that we are not missionaries. . . . [W]e do not have a network of people ready to swoop in for no money to win souls. Instead, we try to give our congregants meaningful, moving, engaging programming, free of hidden agendas and . . . look for a high level of intellectual sophistication . . . in the speakers and scholars we choose. All that costs money." He caved, just as, according to JTS' Joel Roth, the "world-class luminaries" on its Talmud faculty who opposed women's ordination were informed the decision to ordain had been made by others and were "made to kiss the papal ring."
And when the Jewish Agency's Masa program, which brings young Jews to Israel for sustained periods of work, study and volunteering, ran a 34-second commercial on Israeli television pairing photos of young Jews on missing-person posters with the statement that "over 50% of Jews abroad are assimilating," it drew a firestorm of criticism on blogs and in news reports, and most importantly,from donors worldwide, causing it to kill the ad after a six-day run.
I wrote at the time that the furious demand to pull the ad was in line with the banishment in recent years of any talk in the American Jewish world of intermarriage as an evil, or even something to work against. As JTS' Jack Wertheimer, writing in Commentary, put it:"How, then, does it serve Jewish group interests to silence all discussion about the relationship between intermarriage and assimilation? This hesitance to grapple seriously with the issue of intermarriage is part of a broader phenomenon: Speaking of threats to Jewish survival has become passé."
Of course, much of the suppression of speech and thought in these circles takes the form of self-censorship. The failure to conduct a national Jewish population survey this decade; the near-total news blackout on the beehive of vibrant intellectual and social activity and communal development that is today's burgeoning Orthodoxy in all its stripes; the failure to report the chasm that exists between the respective political parties and between Jewish movements in their support for Israel; all these and many similar instances do not require invocation of the T-word.
But when an Orthodox person, even one who has spent a lifetime working for the spiritual and material betterment of the Jewish people, bar none, dares to speak the truth about today's Jewish reality, for a legitimate purpose and indeed, with much sadness, he cannot be silenced or controlled. So there's only one recourse: shout him down with the charge of triumphalism.
*In case the term "fervently Orthodox" leaves you confused, it means the same thing as "ultra-Orthodox." The latter is the term of choice in secular and heterodox Jewish publications and speeches to refer to fervently Orthodox individuals and their communities, despite members of the latter having voiced, in print and otherwise, the offense they take at the use of that term. Hmm, might the continued use of that term against our wishes — rubbing our faces in it, as it were — a practice those publications deem unacceptable with regard to every other ethnic and religious group in our society, be described as a bit . . . triumphalist?