Our New Design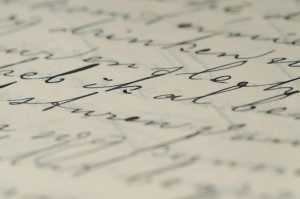 Yes, you've arrived at the right place, though it now looks a little different. Cross-Currents now has a different theme, the first significant redesign since our launch five years ago.
[The new design is now fully implemented. If you notice any display problems, please send us a comment or email feedback -at- cross-currents dot com. Thank you!]
I want to take a moment to explain the primary motivation for this redesign. As all our regular readers know, many of the articles you find here are far longer than "blog posts," and, we like to think, more carefully thought-out as well. A large portion of those articles also appear in other online and print publications. As a result, we the writers have felt a certain reluctance to publish brief tidbits, thoughts, references to articles published elsewhere, real-time commentary on events in the Jewish world etc., intermingled with those lengthy and thoughtful articles.
Thus the redesign, featuring a third column, "In Brief," which you will find between the articles and the sidebar, on the home page. All articles will be archived together, but the home page will separate the two types.
In addition, the new theme which we are using permits us to publish the most recent two articles in their entirety, while the older articles will follow with shorter excerpts than before. This will probably be of greatest benefit to those who check back with Cross-Currents frequently – and perhaps will encourage you to become one of them, if you aren't already.
We hope you enjoy the new design, and encourage your feedback. We're also looking for a better title for the "In Brief" section, if you have any suggestions!