Last Words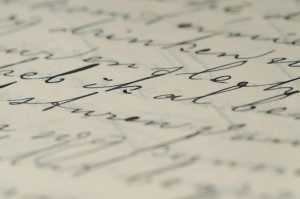 The mood was somber in the downtown Manhattan offices of Agudath Israel of America, where I work, as 6:00 PM loomed large this past Tuesday, February 16. That was the time designated for Martin Grossman's execution.
Mr. Grossman, a 45-year-old Jewish man, had been convicted of killing Margaret Park, a Florida Wildlife Officer, in 1984, when he was 19 years old, and was sentenced to death. Agudath Israel and other organizations representing the full spectrum of American Orthodox Jewry – as well as many other groups – appealed to Florida Governor Charlie Crist to spare Grossman's life and allow him to serve a life sentence instead.
While acknowledging the horror of Grossman's crime and expressing their deepest sympathy for the family of his victim, the advocates stressed that the murder had been an act of panic, not planning; that Grossman's low IQ and impaired mental state were not given proper recognition in his death sentence; and that Grossman had not only conducted himself as a model prisoner since his incarceration some 25 years ago but showed profound remorse and regret for his actions.
As the appointed hour grew closer, some Agudath Israel staff members quietly recited Psalms. Others just waited, hopefully, for news that the execution had been cancelled or postponed. Agudath Israel's executive vice-president, Rabbi David Zwiebel, was on the phone with the Rosh Agudath Israel, Rabbi Yaakov Perlow, the Novominsker Rebbe, who had called to offer his encouragement and appreciation for all that Agudath Israel had done to try to prevent the execution.
Indeed, in the week or two prior to the execution, much energy was invested in the campaign to spare Martin Grossman's life. Constituents were mobilized to telephone, fax and e-mail Florida Governor Crist to ask him to commute Grossman's sentence to life in prison. Religious leaders, government officials and prominent businessmen from outside the Jewish community were enlisted in the effort as well.
Unfortunately, to no avail. Mr. Grossman was executed as scheduled.
Governor Crist said that his office had received nearly 50,000 e-mails, phone calls and letters urging him to commute the death sentence. But, he said, he had "reached the conclusion that justice must be done."
Some people, even within the Jewish, even the Orthodox, community, are upset that Agudath Israel and others had made efforts to save Mr. Grossman's life. Some of the objectors simply feel that someone who killed another person, no matter the circumstances, should himself be killed. Others worry about how it would look to the larger world that Orthodox Jews were "defending" a death-row inmate.
In a Gannett newspaper in Florida, the Ft. Myers News-Press, columnist Paul Fleming indeed waxed cynical about the Orthodox groups' efforts. "These folks," he wrote, "are welcome to fight against Grossman's execution for whatever reasons they choose."
"However," he continued, "when the next death warrant is signed and the next of Florida's 394 death-row inmates is scheduled for execution, I expect… those who oppose Grossman's sentence to once again… ask the governor for a stay. We'll see."
New York Jewish Week columnist Adam Dickter blogged: "It didn't much matter to Peggy Park that she was killed by someone who had a bar mitzvah. Why does it matter to Agudah?"
What Mr. Fleming and Mr. Dickter don't fully appreciate, though, is that there is nothing for a Jew to be ashamed of in seeking to aid another Jew (bar-mitzvahed or not). To a believing Jew, every other Jew, no matter how ignorant or personally unobservant, is a relative – a member of Klal Yisrael, the Jewish Family. And when a family member is in danger, even the critics surely realize, one goes to special lengths.
Ahavas Yisrael, the love each member of the Jewish people is to have for all other Jews, is not only a halachic mandate, it is a tangible reality among observant Jews. Among the tragedies inherent in the relinquishing of the Jewish religious tradition within so much of the Jewish community is the decay of the very concept of Jewish Peoplehood. Lip service is readily paid to the phrase. But for any Jew whose heart is imbued with what it means, there can be only one reaction to the impending death of a fellow Jew: anguish. And a determination to attempt, no matter how futile it might seem, to stave it off. If love isn't compelling in such circumstances, it has little hope to be manifest in daily life.
After the Jewish groups issued their call to try to save Mr. Grossman's life, messages from caring individuals streamed into our offices. Jews from across the community were asking for contact information for the Florida governor and wanted to know what else they could possibly do to help save Mr. Grossman. They knew nothing about him beyond the fact that he had committed a terrible crime and was facing execution. And that he was Jewish, a brother.
News reports described Mr. Grossman's last moments and words. "I would like to extend my heartfelt remorse to the family of Peggy Park," he said. "I fully regret everything that happened that night… whether I remember everything or not. I accept responsibility."
And then he recited the first verse of the Shma: "Hear, O Israel, the L-rd is our G-d, the L-rd is one."
A witness to the execution reported further that Mr. Grossman added two words before the lethal injection was administered.
I shuddered when I read them: "Ahavas Yisrael."
© 2010 AM ECHAD RESOURCES
[Rabbi Shafran is director of public affairs for Agudath Israel of America.]

All Am Echad Resources essays are offered without charge for personal use and sharing, and for publication with permission, provided the above copyright notice is appended.