Monday Morning in Jerusalem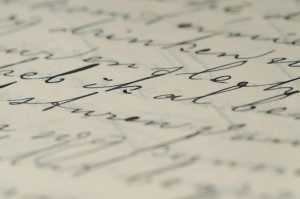 One morning about a year ago, I got a call from a distraught friend. She had been working for a few months as the secretary of a tzedaka organization, and had just discovered that none of the funds had been used to "benefit needy children," as claimed by the public relations brochure she herself had helped produce. The money had been going into the director's pocket, who later explained himself by saying that his family, too, was in dire need.
So ashamed was she that ever since her discovery, the woman had been in a depression. Frum from birth, she said that what had broken her was not only the discovery itself, but the reactions she'd gotten from two other frum Jews. The first, a close friend, had suggested she help the director set up a bona fide organization.
"But all this time he was lying to me, and getting me to steal for him! How can I continue working with him?"
Her friend seemed inadequately horrified.
She then consulted a neighbor who is a rabbi. He told her that for guidance she should go to a posek, but in his opinion — since he knew that her family, too, was in difficult financial straits –perhaps she shouldn't quit until she found another job.
"What? Even though he knowingly involved me in ganeiva?"
"Just until you find other work."
So she was struggling to get her bearings, spiritually speaking. And on my end of this phone call, I was going through my own reactions.
---
One of the lessons I've been dealt in life — and it was my good fortune to receive it in a devastating, major manner not once, not twice, but three times over a twenty-year period, since it took me a while to get the message — was that in this world there are people who lie.
I'd known there was such a thing, of course. I wasn't unaware, growing up, of the dictionary definition. But aside from the Watergate Scandal, outright liars didn't turn up, in any way I was aware of. I never had to sift through my parents' words like a gold-digger, panning for the real thing.
Far be it from me to play down the fact that the secular world of my childhood was bankrupt, lacking as it did certain essential features, namely 1) my Jewish identity (otherwise known as "myself,") and 2) education regarding Ha Kodesh Boruch Hu. But one thing, one central thing, I could rely on without thinking: my parents didn't lie. It didn't even occur to me to imagine life otherwise.
Never in this case didn't mean sometimes. It didn't mean occasional white lies are understandable and sometimes necessary. It means: lying isn't one of your options. Have you done something wrong? Say so. (And stealing? Stealing wasn't even on the radar screen.) Did my parents instruct me verbally to this effect? Did they ever have to punish me for a lie? I'm sure they must have, but of that I have no recollection. Lying was just something they wouldn't have` countenanced. They themselves would have been shamed – it would have been beneath their dignity — for their children to violate the integrity of words. It would have been dishonorable, abhorrent, a cowardly breach of an unspoken covenant.
Since I could take it for granted that my parents spoke the truth as they saw it, truth was the foundation of my childish universe, the way it's supposed to be. So although I didn't know what to call Him, or how to call Him, or even that it was possible to call Him, Hashem's unnamed existence was palpable. My parents' truthfulness was consistent with His Presence.
Only years later would I learn the reason for this: Emes is one of His names.
Such innocence is undeniably beautiful. But it can also be deadly, if one isn't prepared for the fact that the world of men (and women) is as full of lies as the proverbial pomegranate is full of seeds. The innocence is doubly deadly, and doubly enlightening, if (as was the case with me, it shames me to say) one's introductory experiences with the phenomenon of lying are received as a baalat-teshuva, at the hands of three Orthodox brethren. In their confidence that they were on G-d's side and He on theirs, they considered themselves above some details of the law, both halachic and civil.
Whenever a self-proclaimed religious individual – regardless of which faith — commits a crime, the reaction is one of repugnance and scorn for the discrepancy between a person's public and private selves. Those who have rejected the validity of religious faith – either their own in particular or the phenomenon of religion in general — will of course feel especially vindicated by the hypocritical behavior. Nonetheless, it seems to me that when a Jew commits a crime, other Jews feel an especially strong sense of personal shame and culpability. This is no accident. It's the way it should be. It is in the unique nature of the Divine Covenant with the Jewish People that even against our will, for better or worse, we are ultimately bound to Him as one, in spite of ourselves.
---
On the phone, I related my own history with similar things and told her how my experiences had taught me, early on, the invaluable lesson that Torah is not synonymous with all those who claim to be its adherents. But inwardly, her story singed my heart.
Then a bright hope arose.
It's Monday, I told her. Rabbi Zev Leff gives his weekly shiur in one hour. Maybe you'll be able to speak with him afterwards. Rabbi Leff will shed light on this situation.
We met at the Israel Center.
The shiur was about the pre-Messianic era.
"What is the purpose of Moshiach?" said Rabbi Leff. "To bring the whole world to a recognition of G-d. Only when the entire world believes that G-d is One, will we really believe it ourselves, that G-d is One, the sole Force behind nature.
"G-d is concerned that all human beings should believe in Him, that they should recognize we are created beings and that there is a G-d Who created us. This is the goal of Creation. How will this recognition come about? Respect for the Jewish People is respect for G-d. G-d cares that the non-Jews should think of us as a wise and understanding nation, and in the eyes of the nations, it is the Torah that is our wisdom and our understanding. When we don't keep the mitzvahs properly, we will be considered fools in the eyes of the world. Kavod for the Ribono Shel Olam is kavod for the Jewish People."
In addition to the phone call, I had just read in that morning's paper about the most recent financial scandal involving a Jew. So up went my hand. "What meaning," I asked Rabbi Leff, "can be found in the chillul Hashem caused by the contribution of so many Jews to the current global financial crisis?"
Rabbi Leff replied: "Twenty-seven years ago, the Klausenberger Rebbe said that before the Moschiach comes, the nations will have to recognize the significance of Am Yisroel, but many people won't even know what Jews are. So a righteous Jew will die in India and the whole world will become aware of it."
Amazement rippled through the room. Two weeks previously, the Chabad couple Rabbi Gavriel and Rivka Holtzberg zt"l had died in the terrorist attacks in Mumbai, India.
"In this pre-Messianic era," he continued, "the peoples of the world must become aware of the importance of Jews. Just as they were made aware of the goodness of Jews, they have to become aware of the negative about us, as well. Maybe the reaction of the non-Jews will push us to become the people we are supposed to be."
After the class, my friend spoke to Rabbi Leff and called me later to tell me about it. "He said that my neighbor, the rabbi, had made a mistake."
"A mistake?" My heart lifted. Thank G-d that that was his answer! It instantly restored my faith. Even the respectful way Rabbi Leff put it, giving his fellow rabbi the benefit of the doubt, was in itself a Kiddush Hashem.
"Yes, Rabbi Leff said he must have misunderstood my situation because there's absolutely nothing in hallacha that would allow me to continue working there. And you know what? Maybe that's what happened. Maybe because of my Hebrew, I didn't explain the situation correctly."
May Hashem bless our teachers. And may we be privileged to fulfill our People's destiny as a wise and understanding nation.