Double Messages (More on Shidduchim)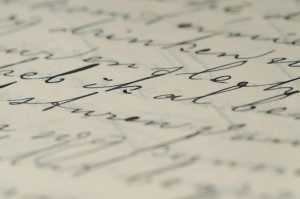 I envy the ability of my fiction-writing colleagues to sometimes get under the skin of readers in ways that mere "deah zoggers" rarely do. Recently, A.M. Amitz hit a sensitive chord with a story, "Goldmine," about a family that chooses young women in high-earning fields for their sons, each an outstanding bochur. In one respect, things work out pretty much as planned. The wives are successful, the husbands do not have to work, money is even set aside for the next generation, and the husbands' parents are spared immense financial strain.
But, as the great economist Milton Friedman used to say, "There is no such thing as a free lunch." Part of the package is that the young mothers are too tired from their high-pressure jobs to ever bring the grandchildren to visit; the grandchildren are raised by babysitters, and the major responsibility for nurturing, as well as housework and cooking, falls on the husbands. Rather than the husbands being left free to devote every moment to learning, all we get is an inversion of the traditional roles, with the woman as the breadwinner and the husband as the mainstay of the home. The story provoked a spate of letters arguing about its meaning, the implications, and the relative guilt of the various parties.
To me, the story highlighted the plight of many of our daughters, who are receiving in subtle and not-so-subtle ways conflicting messages. On the one hand, their entire education is designed to instill in them a feeling that raising children is the most noble and rewarding task possible – the one for which they are naturally inclined; Chava, the name of the first woman, explicitly refers to her quality as a mother (Bereishis 3:20).
On the other hand, they realize that to become a mother one must first get married. And as they look around, they cannot fail to notice that more and more young men are seeking girls who can take upon themselves the major burden for supporting them in long-term Torah learning. That is especially so as the "rich shver," able to maintain his daughters for life in the style to which they have are accustomed, becomes an increasingly rare figure. To have any hope of purchasing an apartment in Israel at today's prices, most young couples will have to take on their own mortgage, plus the expenses of a large family.
As a result, young women are torn. What exactly is expected of them? Is their primary role to raise another generation of Torah Jews, or is it to support their husbands in Torah learning?
Nor is this ambivalence limited to them. Virtually every Israeli seminary has opened training programs in computers, architecture, graphics, and accounting, alongside the traditional teaching and special education tracks. And programs in new fields, like speech therapy, are opening all the time. But the seminaries are not offering academic degrees, lest the girls become "careerists." (Whether the latter restriction has resulted in fewer young women pursuing academic degrees or simply switched the venue for doing so outside of the seminaries is not clear.)
THE SAME LOGIC that propels boys to seek wives among those in high-earning fields pervades the whole area of shidduchim. Ironically, the more Torah-oriented our society becomes, the more financial considerations enter into the shidduchim process. Even people who are not materialistic in their own lives – sometimes davka the ones who were the least materialistic and, as a consequence, now have few resources with which to marry off their children – find themselves devoting an inordinate amount of time to the financial resources of the other side in discussing shidduchim.
Yet, if we look in Chumash, we will not find one of the Imahos described in terms of her large dowry. In this week's parashah, the Bais Halevi describes the qualities Eliezer was testing for when he met Rivka: chesed (she rushed to offer Eliezer to drink); intelligence (she did not bring home the same water from which a stranger drank); and sensitivity to others' feelings (she found a way to get rid of the water without insulting Eliezer by pouring it for his camels).
On its own terms, the concern with money is perfectly understandable. But it nevertheless exacts a high price. The emphasis on money in shidduchim corrupts us and sends our children a false message about marriage. Rav Dessler used to tell the chassan and kallah under the chuppah that their future happiness depended on maintaining the great desire to give to one another that they felt at that moment. A shidduchim process in which the parties are focused on securing their own security or comfort is antithetical to the attitude described by Rav Dessler.
AT A RECENT KENESS of the Simcha B'M'ono organization in Bnei Brak, an organization which seeks to find ways to lessen the financial strains connected to marriage, the speakers directed themselves to the necessity of uprooting attitudes that run counter to Torah that are being advanced in the name of Torah learning. Rabbi Y. Pfeuffer, a rav on the Beis Din of Sheiris Yisrael, began by quoting the Steipler Gaon to the effect that families should not incur debts in order to purchase apartments in Bnei Brak. When someone pointed out to him that the "shpitz" bochurim demand apartments in Bnei Brak or Jerusalem, the Steipler answered: "Klal Yisrael has never been built by 'shpitzim.' Only those who learn with humility and without demands will emerge as talmidei chachamim. Nothing will come of those who make excessive demands." The next speaker, Rabbi Yehoshua Ravitz, the Mashgiach of Yeshivas Beis Mattisiyahu, also decried the destruction of middos that comes from the desire to secure a "rich" shidduch.
In the A.M. Amitz story, an approach justified in the name of Torah ended up producing less Torah, with the husbands giving up their second seder in kollel to take care of the house. Is that not what we would expect from all attempts to turn the Torah into a kardom lachpor bah?Even those bochurim who end up with a shidduch that seems to promise financial security may find their "victory" illusory. Innate talent, even early excellence in learning, the Steipler emphasized, are far from certain predictors of future success in learning. If a boy comes to believe that the desired shidduch itself represents success in learning, it may only result in stunting his ambition for future growth in Torah.
As a community, our emphasis should not be on rewarding those asking, "How much is my wife/shver willing to sacrifice for Torah?" but in creating Yissachar/Zevulun support systems for those who have proven over years of intense study how much they are prepared to sacrifice for Torah.
This piece was written prior to the dust-up with Chananya Weissman. I did not discover yesterday that age differentials are not the only problem connected to our system of shidduchim, as long-time readers of this site will hopefully remember. This article did not appear in the Hebrew Mishpacha.
Mishpacha Magazine, November 11 2009