How Do We Measure Up?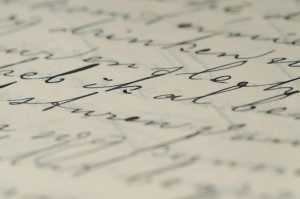 There are things you can't learn from books. You've got to learn them from lawyers.
Strange as this seems, it is supported by Maharal. At least the first part.
Maharal on Avos 2:9 (according to his division of the mishayos, which is not the customary one) writes: "These matters (i.e. the good path that a person should cling to) they did not learn from the Torah. They understood them by examination of their surrounding reality."
While Maharal does not specifically mention attorneys, a message I received this week got me thinking that there may be room to include them. A few paragraphs in a decidedly non-Torah communication got me thinking about the way we might look at issues, positions and disputes within our community.
The message had nothing to do with Jews or Judaism. It suggested a tool whereby the non-expert could evaluate material introduced by those laying claim to knowledge the rest of us do not have. An attorney I know introduced it in his description of how he deals with expert witnesses on the stand. I found it to be an intriguing suggestion, and I started to wonder about how effectively I had previously critiqued all kinds of notions I heard from people who claimed to occupy the intellectual high road.
I pass them on to you, without comment:
For example, if Expert A asserts a particular scientific or economic position, and Rebuttal Expert B responds solely by calling Expert A names and casting aspersions on his qualifications, I take that as effectively an
admission that Expert A's science or economics likely are sound — because otherwise, Rebuttal Expert B would have provided an on-the-merits rebuttal of the scientific or economic assertions made by Expert A.

This is what laypersons must do on a whole host of issues that matter
to laypersons. None of us have the time to make ourselves into experts in every field on which we must make judgments. Laypersons must become experts in judging the quality of debates between experts. This method of judgment is valid because Rebuttal Expert B knows that Expert A, and other experts in the field, will be available to critique his rebuttal. Thus if Rebuttal Expert B fails to provide a rebuttal on the merits, that failure is an indication that any such attempted rebuttal would itself be disproven by Expert A or by other experts. So long as we know that there are other experts available
who would be capable of replying to Rebuttal Expert B, we do not need
to make ourselves into such an expert ourselves.