The Financial Watchman at the Gate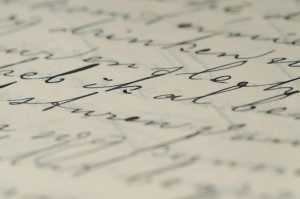 For what it's worth, I have never met any of those ensnared in the money-laundering scandal in Deal, NJ and Brooklyn, NY. Nonetheless, it's always embarrassing when you have a scandal involving several rabbis. Rabbis are supposed to do better, right?
Of course, you have the defenders coming forward and pointing out that they were trying to help their institutions rather than personal gain, or even doing a favor for a guy who'd fallen on hard times — only to learn the hard way that he was an FBI informant. All of that will come out in court, and it's pretty unlikely that some of them will see any significant time behind bars.
But all that doesn't matter. Rabbis are supposed to do better.
Miriam, Moshe's sister, also did something wrong. She spoke badly of her brother, and she was punished for it. And the Medrash Tanchuma says that those sent to spy out the land of Israel, on behalf of the Jewish Nation, "saw and did not take Mussar." They didn't learn. We can either look at what happened and make clucking noises, or we can learn from events.
Less than two years ago, there was a similar scandal involving a group of schools and institutions run by a Chassidic Rebbe in California. And he, having pled guilty to significant crimes, will likely begin serving his sentence shortly.
At a hastily-arranged seminar in business ethics early this week, this Rebbe made a surprise appearance. He offered no defenses, no justification for what happened. On the contrary, he admitted that what he did was wrong, what his organizations and people did was wrong, and must never happen again. [Thanks to Rabbi L. Oberstein for pointing out that the video is available.]
And he also took another step forward. He disclosed that together with a team of lawyers and accountants, his institutions had created a compliance plan to ensure that it would never happen again — that everything done would be completely above board. And he publicly offered to share that plan with others.
The Torah tells us that a judge may not take any sort of bribe, because "bribery blinds the eyes of those with clear vision, and distorts the words of the righteous" (Exodus 23:8). When you or your chosen cause stand to benefit, there is a temptation to look the other way. It doesn't matter who you are or your chosen calling — the Bible says it's human nature. G-d tells us that clarity of vision, intelligence, and decades of honest and upright behavior will not provide foolproof protection. It's not that your accountant is inherently more honest; it's that your accountant doesn't stand to benefit, and is able to appraise the situation with an unbiased eye.
If that's true for an 87-year old Rabbi, who among us is going to look in the mirror and say he or she is inherently better than that?
We all need an impartial third party to give us the hard advice that we may not want to hear.