Oy Lanu Mei-Elbonah Shel Torah – Two Proposals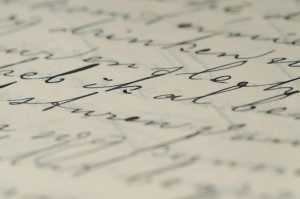 מה נאמר ומה נצטדק
R. Chaim Volozhin writes that by right, we ought not daven for ourselves, but for צערה דשכינה, the pain of the Shechinah, as it were. Chazal pointedly describe the Shechinah as pained whenever we are pained. When we are anguished, we can be sure that the Shechinah is as well – and we daven for a change in circumstances so that the Shechinah need not experience, kivayachol, that anguish.
R. Dessler writes that this is a beautiful concept – but beyond our grasp. We can and should daven in good faith for our own needs, as they apply to us directly.
The events of Thursday, July 23rd may be exceptional. I believe that R. Dessler might concede that we can and should feel the pain of the Shechinah. We should be davening first and foremost that the terrible black mark on Torah Jews should not cause the Shechinah any more pain and embarrassment. The images shown on television screens and computer monitors around the globe today are a huge setback to the mission of Klal Yisrael to project to the world an image of what a mamleches kohanim v'goy kadosh is supposed to be. They empower all the cynics who see religion as useless, and worse. We have found a new level of mourning within our mourning.
Returning late from pre-Shabbos shopping, I delayed in checking Cross-Currents. I hoped that by the time I sat down, one of the other writers would have posted something about a day of infamy. Every time some major news item breaks, readers write to inquire/complain that Cross-Currents is ignoring the most important items of the day. Every time, I remind readers that CC is not a news service, and does not even attempt to write about every important topic. It is a site where writers who feel they have something important or insightful to say can showcase their output.
I felt that today's events loomed so large – so many people I met had long, tormented faces – that somebody had to say something. I hoped it wouldn't have to be me, because I had nothing profound to offer.
For those who are news junkies, I will offer two non-profound ideas. I offer them in the hope that they may be better than nothing, but without a good deal of confidence that this is true.
1) I have no solution. But for those who wish to do something, let me note that the only offset to massive chilul Hashem is massive Kiddush Hashem. If we do worry about the pain of the Shechinah, whose reputation has suffered such a blow, let us build up that reputation, one interaction at a time. Say hello to strangers (including non-frum Jews and non-Jews of all backgrounds and ethnicities, offer some help to a coworker, let a car proceed ahead of you in an intersection – all the time smiling, and calling attention to your yarmulke or sheitel. Let people see kinder, gentler Torah Jews, and let them see lots of them.
2) For quite a while, I have been toying with creating a forum to discuss the key issues that underlie so much discontent in parts of the Torah world. Perhaps once a month or so, we ought to focus on a particular problem, and invite essays from the field. We're not quite there yet. (It would take some tweaking of the website, and that would take some money or manpower.) But perhaps this could be a trial balloon. Our readers are spread all over the world. Some of you must have some thoughts worthwhile organizing into good prose, or have rabbeim or mentors who have what to contribute. Somebody will likely say something profound this Shabbos. Perhaps such people, proud of what they have come up with, would like to share thoughts with others. Please send short submissions (recommendation of under 500 words) to [email protected] Please send them by Tuesday evening, EDT. We can't guarantee publication, but if they are up to our standard, we will publish the best of them next week.
May Hashem quickly repair the pirtzos of our nation – and may we have the insight to know how to do the initial construction work ourselves.