The Last Taboo: Intermarried Rabbis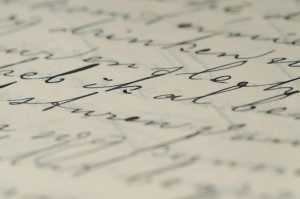 "In the Mix" is the name of a monthly column by Julie Wiener, carried by the NY Jewish Week. Ms. Wiener describes herself as "married to a lapsed Catholic — one who has encouraged me to become more involved in Jewish life." But in her most recent column, she nonetheless grapples with her own discomfort at the thought of a Rabbi entering into a relationship exactly like her own. As she puts it, "there's something that feels, well, not kosher to me about intermarried rabbis."
I am tempted to joke that I have been gifted with prophecy for the following prediction, but it is no laughing matter. I do predict that the HUC will be ordaining intermarried Rabbis within the next decade — and my main concern, in terms of accuracy, is that I'm giving them too much time by half — but that just stems from common sense and seeing the writing on the wall. To my knowledge, there has yet to be a deviance from Jewish law and tradition concerning which "a debate has swirled in progressive Jewish circles" which has not become normative "progressive" Judaism sooner or later, and usually sooner.
While Ms. Wiener's husband may be a "lapsed" Catholic as she claims, she is more influenced by her husband's Catholic view of religion than she may realize. In Catholicism, of course, there are very serious differences between the conduct expected of their clergy versus the laypeople. Rabbis, on the other hand, don't have more Mitzvos to follow than anyone else. While we obviously expect, as Rabbi Adlerstein put it, the behavior of a Talmid Chacham to change as a result of his Torah, the basic requirements are the same.
The converse, of course, is also true. There are no dispensations for laypeople in Judaism. Perhaps, in some measure, this explains why the misdealings of a person who dresses and carries himself like an observant Jew are pounced upon by the media — because there really is no such thing as a Jewish layperson. We are a mamleches kohanim v'goy kadosh — a Nation of Priests and a Holy Nation — and anyone dressing the part is expected to play the part… ready or not.
Ms. Wiener's evaluation of intermarriage is, in some ways, refreshing in its honesty. "The fact is," she writes, "intermarriage is complicated and challenging, and in such unions Judaism loses out as often, if not more often, than it wins." But here, most of all, it makes no sense to differentiate between clergy and laity. Marriage isn't just about love, it's about the next generation, and transmitting a mixed message to the next generation is never a good idea.
This is, of course, why the Jewish discomfort with intermarriage is not a matter of ethnic bias — it's about preservation of our unique nation, and the values we wish to transmit. Those fully committed to other religions happen to share this position — even a devout Catholic and fundamentalist Protestant might find too many points of contention to truly provide their children with a single, clear message about religion.
So Ms. Wiener is right to be distressed about the prospect of intermarried clergy, but not simply because she wants "the ultimate representatives and teachers of Jewish tradition to be more respectful of Jewish law and more immersed in Judaism" than she is. It has already been reported that among Reform Temples, as many as half of the sisterhood presidents are not Jewish by any measure. If even the clergy are not committed to Jewish partners, the next, logical, inevitable step will be a majority non-Jewish laity.
At what point will "progressive" Judaism cease to be a religion practiced, in the majority, by Jews? That turning point is probably far sooner than we think.