Refinement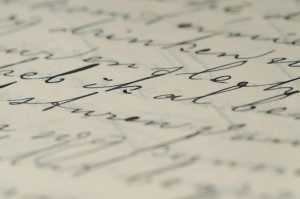 A reader took me to task for referring to spitters and bodily-assaulters as "unspeakable primitives." He saw the word primitive in the sense of old, pre-modern, and rightly argued that having derech eretz has nothing to do with modernity.
He was quite right, of course, although what I meant by primitive is untouched by refinement. Refinements are added on and shape the earlier, more basic forms. I will stand behind the assertion that there are people in our midst who are untouched by the refinements we have the right to expect from enlightened humans, and especially Torah Jews whose lives are supposed to be shaped by the consciousness of the Divine.
But is this really so? Is there any innate value to "refinement," or are such graces simply the accoutrements of snobbery and pretentiousness? Are the refinements of etiquette an externally oriented veneer covering up for a black hole where real substance belongs?
A dear talmid (who left LA today to make aliyah) gave a weekly halacha shiur in the shul in which I daven, often covering off-the-beaten-track topics. A Harvard Law grad, he brought meticulousness in research to his shiur. At some point, he got around to dealing with what we generally call "manners." He often checked his results with Rav Hershel Schachter, shlit"a. He asked him whether there was any reason to eat with a fork and knife, rather than with one's fingers (as the amora'im clearly did). Rav Schachter replied that the best halachic makor in favor of cutlery was the admonition not to deviate from the general custom! One who lives among people who use cutlery should use cutlery; one who does not, need not.
I would offer some non-halachic sources to argue that what we call "refinement" has intrinsic value. Chazal tell us that the "two nations/ goyim" that Rivka was told she carried in her pregnancy can be read "two important personages/ gai'im." Furthermore, this alludes to Rebbi and his friend/ patron Antoninus (Marcus Aurelius Antonius?), from whose table neither radishes nor lettuce were absent.
Maharal (in Gur Aryeh) explains that Chazal do not mean these two individuals, but the nations they represent. We have more in common with the Roman (i.e.Western?) world of Esav's descendents than we want to admit. Common to both of our societies, he says, is that we appreciate and take pride in what it means to be human. Some societies, he says, "eat their food like animals." Yisrael and Esav alike are different. They eat special foods, and dress in a manner that brings honor to them – unlike Yishmael, that is not given to these niceties. Maharal seems to make oblique reference to the gemara (beginning of Avodah Zarah) that sees Roman society as stuck on the pleasure principle. Nonetheless, he finds some good in that it recognized the specialness of human beings.
There may be nothing terribly wrong with eating with one's fingers, but whoever invented cutlery perhaps deserves came up with a good thing. Keeping one's shirt tucked in may not be a bad idea either.
A famous letter of R Yerucham Levovitz zt"l castigates a talmid for sending him a letter that seemed to have been written hastily and carelessly. R. Yerucham argues that the halachic requirement of "Zeh Keili v'anveihu"/ embellishing and adorning mitzvos applies to interpersonal mitzvos as well. In writing a letter, he says, this requirement calls on the writer to find good paper, to write neatly, and to choose words carefully, all of which will enhance the experience of the recipient.
If niceties like these should be part of the Torah personality, it goes without saying that a frum person, even in the heat of passion, should be incapable of spitting at someone. I recall from my early yeshiva days a wonderful vignette concerning R. Gavriel Ginsburg, z"l, a Telsher who later became Rosh Yeshiva of Ner Israel Toronto before his untimely petirah. At the time, he was a high school principal in the same building that housed the bais medrash in which I learned. Some of the high school students had attracted the attention of some rabble at a large public school. One thing led to another, and soon busloads of the riffraff stood across the street from the yeshiva building. The administration tried valiantly to keep all the talmidim inside and avoid a battle, but its efforts failed.
That proved to be more of a problem for the visitors than the home team. They hadn't reckoned on the presence of the bais medrash students. Someone rushed into the bais medrash, and signaled that the yeshiva was under attack. People rushed out, and before long, one of the starting lineup on the other team had a fractured skull, compliments of someone whom I will not name who is now a rosh yeshiva in Israel.
The guests decided to make an unscheduled departure, but some of us were in hot pursuit of the ringleaders. Realizing that the tide had turned, they sought refuge by running to a nearby church. Apparently not regular churchgoers, they didn't realize that the main front doors would be locked during the week. They wound up pinned against those doors as a superior force of G-d's Warriors had them surrounded.
The crowed split, as Rav Ginsburg walked, not ran, up the steps of the church. He was not a happy camper, and bursting with anger. Cheek to jowl, he subjected one of the perpetrators to the full measure of his contempt. Shaking with rage, he began to scream at him. We wondered what epithets he would hurl, what expletives were in his vocabulary.
"You…you…HOODLUM!" The heavens shook from this chastisement, but Rav Ginsburg was not capable of letting anything stronger cross his lips. He was far too refined. When the police arrived, "hoodlum" was the worst word that the perpetrator had heard. For him, it was probably a compliment.
The incident is seared in my memory. It taught me a good deal about refinement, about how the behavior of a talmid chacham – even under stress – changes as a result of his Torah.
It never occurred to him to spit.