Filling an Imagined Void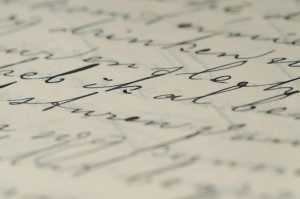 Rabbi David Mark of Temple Sholom in Pompano Beach, Florida, is anxious to fill a void. "There was a need out there among the public for something like this," he said. "It hurt me so much to my very core that I could not help these people."
Perhaps more to the point, though, Rabbi Mark was very anxious to help his Temple away from the old, stodgy, tradition-laden Conservative movement. The Temple "recently shed its ultra-conservative image" and now calls itself "progressive conservative." I think there's a confusion there between Conservative and conservative, because from a religious standpoint, it's not the conservatives usually called "ultra-."
And how better to prove how "progressive" they are by hosting the "first ever commitment ceremony in the county?" This refers, of course, to an alternate form of marriage for two people of the same gender. This was the "need out there" that Rabbi Mark found, that pained him so greatly while the Conservative Movement's Committee of Jewish Law and Standards refused to give its blessing.
And now that that's changed, he's advertising. And advertising. And now it's in the news: "Rabbi Searches in Vain for Kosher Gay Couple to Marry." The Temple "wants to be the first of its kind in Broward County to hold commitment ceremonies for gay couples… But it has to find two people who want to take the plunge together." And thus far it isn't finding them.
The Mishna says that in the days before Moshiach, "the face of the generation will be like the face of a dog." According to one interpretation, this refers to the way a dog pulls ahead of its owner on a leash, appearing to lead, but simply changes direction when the owner does — and a moment later is "leading" in the new direction. Religion is not, at least historically, a democracy, where the people choose what they want. To the contrary, true leaders pull us upwards, rather than rushing to endorse whatever we are already bent upon doing. And in any event, it seems Rabbi Mark is pulling at the leash a bit too hard.