Charitable Giving and the Recession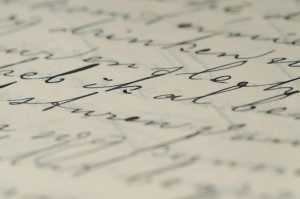 The deep global recession has forced many to reconsider the way they give their tzedakah. It is more than likely that some changes will stay with us even after the health of the world economy is restored, BE"H.
We can't speak of a silver lining to storm clouds so ominous and dark that they have kept bread (literally!) off the tables of children.
Nonetheless, we must note with admiration that the Baltimore community has once again scooped the rest of the country, and come up with a protocol worth considering and copying.
The innovation is somewhat radical. Community rabbonim are urging that tzedakah be allocated according to the guidelines actually prescribed by halachah! Those guidelines state that local poor come before all others – including those of Eretz Yisrael.
(A topic for consideration some time should be why so many good and sensible ideas originate in Baltimore and only seem to succeed there.)
The Baltimore proposal has the approval of what looks like all the important rabbonim of the city, including the Rosh Yeshiva, R. Aharon Feldman shlit"a. It is not a takanah, but a list of people who have pledged to abide by the proposal. There is no enforcement; there are no sanctions. The hope is that once some sign, many others will subscribe voluntarily. Some of those behind the initiative also hope that other locales will try similar initiatives.
Two assumptions went into the proposal. One is the aforementioned priority for local needs over more distant ones. The other is that the takanah of R Yehoshua ben Gamla (making the support of children's education the responsibility of all townspeople, not just parents) should be given some weight, whether or not it is strictly enforceable or not in modern times. In other words, the original takanah of universal education for children provided that it was one of those obligations to be shouldered by all citizens of a kehilah, regardless of whether they were parents or not. The burden was to be borne by all, similar to the defense of the city and the local soup kitchen of the first perek of Bava Basra. In more recent times, it became customary that tuition was collected only from the parents – the end users, probably because it was impractical to enforce an education tax on everyone. But the ethic behind the original takanah was not lost on the framers of the Baltimore plan, and providing for local education was therefore elevated to special status. Many have suggested in the past that crucial local institutions could be saved without any new revenues simply by seeing that a greater percentage of local tzedakah remained within the community.
The proposal does not preclude in any manner or form efforts for any needs and institutions outside of Baltimore. Of course, when funds are not limitless, accentuating the responsibility of giving locally will likely impact on non-local needs. But the global crunch means fierce competition for charitable donations in any event, with a likely survival-of-the-fittest outcome. The Baltimore proposal actually provides a way of deciding who gets and who doesn't that follows the advice of Chazal, rather than leave it to every person to make arbitrary decisions. The proposal may have what it takes to give schools the ability to stay alive, even as they hold hundreds of thousands of dollars of head checks from people who are now unemployed. It was conceived in the painful realization that even with belt-tightening, not everyone could be a recipient. If a selection had to be made, it should at least follow the guidelines of Chazal that place a premium on upholding the institutions and causes that are closer to the heart of each individual giver.
Here are some paragraphs taken from the website commitmenttocommunity.com
We recognize that there are many very worthy causes and needy individuals amongst our people, locally, in Eretz Yisrael, and around the world. The Baltimore community is known for the generous manner with which it welcomes and supports all of these causes and needs. This is a source of great pride to all of us, and we hope and pray that we are able to continue to be supportive of one and all.

At the same time, we recognize our primary responsibility to the local causes and individuals that appropriately rely primarily on us, members of the Baltimore community. We are painfully aware of the impact that the current economic downturn has had on many individuals and families in our community. And we recognize the ongoing "tuition crisis", wherein all of our families — parents of students, as well as Mechanchim (educators) — sacrifice greatly for the education of our children.
As such, we pledge B'li Neder:
— To continue to welcome one and all who need our help.

— To allocate a minimum of 51% of our discretionary Tzedakah dollars to the local needy and other local causes.

To allocate a majority of those monies – i.e. a minimum of 26% of our total discretionary Tzedakah dollars – to our local schools.