Conversion Standards, Hockey Bats, and the Academic Approach to Halacha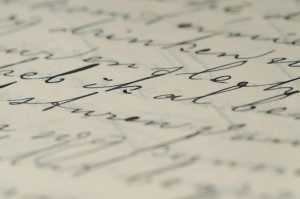 Where do we set the bar of observance for would-be converts? The row over standards waxes and wanes, but never quite disappears. A recent article in Tradition did not make the waves it should have. In an understated manner, it placed – not threw down – a gauntlet in a simmering conflict between two approaches to halacha that just do not talk to each other. I wish the author (my friend, frequent disputant, and oftentimes writing collaborator, Rabbi Michael Broyde) had finished the job he ably began. Without consulting him, I will herewith attempt to do just that.
Rabbi Broyde (together with Shmuel Kadosh) took sharp aim at a work that has proved nettlesome to many who engage in serious halacha, although most of them have never heard of it. When Rabbi Avraham Sherman, a member of Israel's Supreme Rabbinic Court, invalidated some of Rabbi Chaim Druckman's converts, he touched off a firestorm of criticism that has not abated to this day. At the eye of the storm was an assumption that if it could be determined by the later behavior of a convert that he or she had never fully accepted the yoke of mitzvos, then the conversion was of no legal validity ab initio. Many not particularly learned articles appeared, decrying this "innovation" in halachah behind Rabbi Sherman's psak – part of a plot by the mullahs of Bnei Brak to beat the long-suffering masses of the general Orthodox community with cudgels of chumros. [Note: this is not an endorsement of Rabbi Sherman's psak. He doesn't need my approval – I do not approach his level of competence – but if asked, I would have a hard time giving it.] Without passing judgment on the specific application of halachic principle in Rabbi Sherman's cases, it remains arguably true that a conversion, like other important changes in legal status including marriage and divorce, can be challenged and retroactively invalidated. There is nothing novel in this at all.
Many of the articles, written by people who identify with Orthodoxy and those who do not, make liberal use of Transforming Identity: The Ritual Transition From Gentile to Jew, by Avi Sagi and Zvi Zohar, two professors at Bar-Ilan. It is not a short work, and people – particularly those who are not at home with primary halachic texts – cite it as the last word, the exhaustive and definitive study of legitimate and exaggerated requirements for conversion.
Rabbi Broyde pulls no punches in his review in laying bare the serious methodological errors and simple misreadings that invalidate the work. The Conclusion section puts it simply and directly. "Its basic argument…is without precedent and includes glaring misunderstandings of the Jewish legal system." Having read a few chapters of their work (I went straight for the halachic material), I would have been even less generous.
I believe that having started the job, Rabbi Broyde would have done us all a favor if he would have finished it. Although he knows quite well what the core problem is, Rabbi Broyde's more accepting spirit did not allow him to say it. The Sagi and Zohar work is not an isolated incident of bad Torah scholarship, but the customary and usual from people who reject halachic methodology, whether through ignorance or by choice.
The simple truth is that the academic world just doesn't regard halachic process the way halachists do. Trading arguments with them is as futile as trying to do karaoke with friends who only know Gregorian chant. What comes out does not sound pleasing.
Most of us have seen the tendency in academic circles to take different but somewhat related authors/ musicians/ thinkers/ concepts and turn them into Two Opposing Conceptual Schema. Unconsciously, we absorbed the technique when we had to write research papers, particularly in the humanities. If we could uncover the inevitable borrowing and influence from some other names, we were on the way to a successful paper. We knew we hit pay dirt when we could make the argument that Schema A was influenced by X, while Schema B was influenced by Y because the respective authors/ designers of those schema were products of the special conditions of their times.
Should it surprise us when people operating within this mindset turn to Torah and do the same? Sagi and Zohar claim to have found two sources in the gemara, and turned them into two different shitos regarding conversion requirements. Alas, say the authors, halachic thought jumped ship in the late 19th century (motivated, of course, by waning rabbinic authority just as it had to confront the dizzying new choices of modernity) and opted for the more onerous set of rules.
Halachists, of course, do not approach text this way. Neither do ninth graders with serious gemara background. When they see conflict between sources, they generally endeavor to reduce the tension as much as possible, sometimes by successfully harmonizing sources, and where that is impossible, reducing the intellectual distance between the opposing viewpoints as much as possible.
In a word, where the academic world looks for maximum spread between viewpoints, the traditional Torah world looks to reduce it. To the halachist, there was never any contradiction between the sources, and never any question about the crucial importance of acceptance of mitzvos in conversion. The seeds of retroactive undoing of a conversion go back to the gemara's discussion of the status of the Kusim, and the motivation and legitimacy of their first (and second!) conversions. Proponents of the academic approach are free to make their arguments, but they can't use assumptions made only by them – and completely at variance with standard, accepted halachic protocols- to "prove" that the halachists are up to some newfangled mischief. Sagi and Zohar are free to argue that their understanding of a tension between sources is the more correct way to look at the matter. Halachists will be just as vocal in denying that understanding. Neither side is likely to convince the other. It makes no more sense, however, for Sagi and Zohar to to criticize halachists operating within the assumptions of their opposing system than for Dodger fans to criticize hockey players for not using baseball bats to deflect pucks.
Rabbi Broyde's review should be appreciated for what it really is. It is not a narrow defense of the primary role of full acceptance of the mitzvos in conversion. It is a broadside at an often competing way of examining sources that has little to say to the serious halachist.
My objective in this piece has nothing to do with conversion, Profs. Sagi and Zohar, or sniping at the academic world. It is, rather, an illustration of but one way of looking at halachic sources in a manner that is foreign to the traditional halachist. The real culprit will emerge in the continuation of this essay.