Chumrah Done Wrong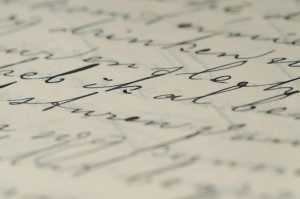 She's no Deborah Feldman. That makes her story so much more valuable to us.
Writing in Tablet, the literary cynosure of every young Jewish iconoclast these days, Avital Chizhik lets us know that she is no dropout, and very much an eager participant in halachic life.
I don't want to be that girl: the aspiring writer who has broken free of the tightly knit Orthodox community or school system and then proceeds to write about her love-hate relationship with said background. Because the truth is, I'm not that girl who's broken away. I pray daily, recite benedictions before and after food, study Torah (but not Talmud). I still feel uncomfortable reading Aramaic texts traditionally limited to men. Friday afternoons find me running around the house, covering bathroom lights with special Shabbat covers, choosing tablecloths, filling the hot-water urn. And if it matters, which I suppose it does these days, I dress the part, too, despite being taught otherwise by secular grandparents: I wear modest skirts that reach my knees, sleeves that cover my elbows, and I refrain from any physical contact with males.
I hope that readers will find her tale a success story, rather than the opposite. After graduating high school, she found a community in which she can maintain halachic practice while slaking her thirst for literature and art. We understand that living in two worlds that often clash is fraught, but so is living in a fortress. Especially the way her younger sisters describe it when they get together:
One sister began to cry as told me how her rabbi had told the class that one who transgresses the boundaries of forbidden physical contact, even in the most casual and unaffectionate of manners, a mere handshake, is considered adulterous and thus is deserving of death, according to biblical law. "That just makes me want to go to the Gap and buy a pair of skinny jeans," she told me, pulling her denim skirt to cover her knees as she sat down.

Another teacher announced proudly that the walls of her house have never seen her hair, just like the righteous mothers of the Talmud. "I sleep with my head covered, girls. Always." Yet another teacher brought in an article from the ultra-Orthodox magazine Mishpacha. The story followed a Jew in 1950s Soviet Russia who expressed an interest in studying Judaism but never did so because of the danger involved. The teacher explained: "Girls, what do we learn from this? That this man clearly sinned! One should always follow through with one's intentions!"
We must hope that something has been lost in the transmission. People often hear things not intended by a speaker; teens are no exception. We cannot rule out the possibility that the actual statements were somewhat different from what was reported. At the same time, it is quite possible that people said something close enough to those statements that they could be confused with the more off-putting version. Teachers (and we are all teachers) might be well served to pause and think whether in the process of inspiring some people, they are turning others off. While it is sometimes impossible to please everyone, some damage can be controlled by being more nuanced.
I don't believe for a moment that "chumrah" is a dirty word. Being machmir is a legitimate way of expressing love for Hashem and His Torah. Seforim going back hundreds of years have written about the apparent trend to greater and greater chumrah in halachah – and spoken approvingly of the phenomenon.
What is an exercise in ahavas Hashem for one person, however, can be suffocating to another. Both ought to be accomodated. Chumrah should be voluntary, not forced upon a person by social convention or pressure. At that point it really isn't an expression of greater enthusiasm for halachah, is it? It should never be confused with halacha itself, which always should remain clear, if only so that people will not look down upon others who are good, faithful Jews by obeying the letter of the law and nothing more – or falling back upon it themselves, in times of lesser inspiration. (Chava didn't fare too well after confusing the chumrah of not touching the tree with the halacha of not eating from it, did she?) Chumrah can be followed for decidedly unspiritual purposes: as a way of outdoing the other, of egocentric competitiveness, and of putting down others. (See the Sfas Emes in Vayakhel תרל"ה, explaining the atmosphere of urgency surrounding the finding that the people were bringing too many donations for the Mishkan. Why did everyone get so exercised about this, necessitating Moshe to call a quick halt to the process? Sfas Emes explains that donations to the Mishkan had to be entirely lishmah. When people kept on offering more and more, Moshe realized that at some point other intentions of less than stellar purpose would intrude. He had to keep the process within the ability of the people to offer their donations entirely as an expression of their love for Hashem. He mentions, in the name of the Besht, that pride in particular can be an unwelcome concomitant of "doing" for Hashem.)
There are people who believe that shaking hands with those of the opposite gender is not only assur, but yehareg v'al ya'avor. Teachers should not be muzzled into not relating this. At the same time, with what we know of what is going on in the minds of so many of our teens (and their parents!), a good teacher ought to be able to relate the difference between committing adultery and abizrayu of ervah. He/she ought to also explain that such a position is hardly unanimous: that frum, pious German Jews shook hands for hundreds of years; that some major figures in the previous generation held that it was mutar, at least in trying circumstances; that R. Chaim Berlin wrote a teshuvah explaining why it is mutar. The teacher ought to be able to adequately explain the position that he/she does not practice, even while promoting the other.
Our Kimchis wannabee might indeed inspire some of her charges by her commitment to tzniyus. But she should be aware of the frightening cost to others. She should anticipate that by lovingly explaining how precious in the eyes of Hashem it is to follow the minimum requirements of the law of covering hair.
The teacher pointing to the Mishpacha article might have achieved far better things in the classroom by talking about inner struggle. Knowing how much of that we all go through, she might have empowered her girls much more importantly by validating the struggle, rather than pointing to someone's supposed "mistake."
I imagine that it is hopelessly naïve to think of Avital Chizhik entering the classroom of a charedi school, armed with her experience and with her openness, and transmitting some of it to the next generation.
But we are allowed to dream, I suppose.