News and Essays In and Out of Orthodoxy – Parshas Chukas 5776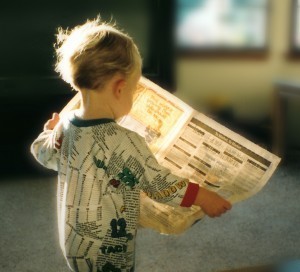 First Thoughts Upon the Passing of Elie Wiesel
A Debt of Gratitude After 75 Years
Locals absent at ceremony in Poland marking postwar atrocity
Canadian PM Justin Trudeau sheds tears on Auschwitz visit
A Soldier's Gift: An Amazing True Story
Tefillos for Rav Yosef Rosenblum
Grand Rabbi of Binyamina hospitalized
The Iran deal a year after: There are no benefits
Dallas Jewish Community Mourns Fallen Officers
Manchester Lures British Jews as London Cost of Living Soars
Does Evolution Contradict the Genesis Account? – Excellent presentation, although I fail to understand why the simple approach to understanding Creation, referred to here as the "Christian fundamentalist approach", is outright rejected and deemed as unsophisticated. In other words, since we have no idea exactly how a lot of this occurred, how can we therefore reject a more literal understanding within Torah interpretation, or any understanding, for that matter, that fits into Torah interpretation?
YU Launches 'Confronting End-of-Life Issues' Online Course For Rabbis
Jared Kushner: The Donald Trump I Know – I am not a fan of this candidate – nor of his opponent – and I am disgusted by the recent intra-family public sparring. That said, I think that this article is worth reading.
Just 26% of British Jews Intermarry — Half the Rate of Americans
Mother of Esti Weinstein writes emotional goodbye
Blurring the Differences – What an inaccurate understanding of Halacha on the part of the author whose article is being critiqued by R. Maryles: "This extends even more to phylacteries, or tefillin. I believe, unequivocally, that the obligation for tefillin rests on women as much as on men, and always has. That it is an obligation that was hidden from us for so many years, covered up by the thick heavy tarps of societies pervaded by sexism and misogyny."
How Orthodox Is Open Orthodoxy? – Rabbi Gil Student's review of the new book about Open Orthodoxy.
Open Orthodox synagogue elects all-female board
Developing a Second Halakhah – I wasn't aware that we can create new halachic systems.
Avoiding the "Quote War" in Dealing with Difficult Religious Texts – I don't think that we should be expecting the Torah to reflect contemporary moral values; on the contrary, we should embrace the Torah's values, whatever they may be. This is what Rav Soloveitchik termed "Surrender". Rather than wishing that the Torah did not express certain values, or articulating our desire to sanitize what is written, we must accept and lovingly identify with the Torah's values, maintained the Rav. Furthermore, the Open Orthodox leader who penned this article asserts that Chazal invented stipulations that mitigate the Torah's original, harsh rules: "(T)he Sages added criteria to limit a difficult law to be effectively non-existent.  They added a good number of criteria to the definition of a rebellious child (Ben Sorer Umoreh) so that in their words it would be "Lo Haya Velo Yihyeh" – there never was a case and there never will be. They did so similarly with the death penalty requiring warnings by witnesses before, during and after an act where the punishment could be death. The ability to put someone to death was so rare that they said a court that executes one person in seventy years is considered a bloody court." This is largely incorrect. The rules of Ben Sorer U'Moreh, as well as the requirement for warning immediately prior to the commission of a capital offense, are generally Torah rules, as part of Torah She-b'al Peh, the Oral Law. One cannot assert, within Orthodox belief, that these rules were later inventions by the Sages, in an effort to temper the harshness of original Torah decrees.
Last week's installment of Weekly Digest – News and Essay In and Out of Orthodoxy can be viewed here.