Handmaiden of Spirituality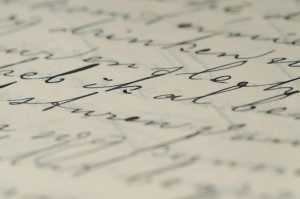 Nothing puts some scientists in a good mood like finding evidence that, at least to their minds, diminishes man's unique qualities or standing in the universe. Discovering human-like tendencies in the great apes or dolphins, discerning a hint of some form of life on Mars – anything will do, so long as it has the desired effect of "proving" that we're not that all that special. The always unspoken corollary is, of course, that, hence, the Creator couldn't possibly be interested in what us li'l old, not-very-special beings do with our lives.
Over half a century ago, Rav Eliyohu Dessler noted the fascinating contradiction inherent in these efforts to diminish man's stature. On the one hand, men of science are responsible for the technological advances that have given modern society its sense of hubris and invincibility, based on a belief that science can conquer all problems and solve all mysteries if given enough time. Scientists, who are accustomed to enjoying near-universal credibility and adulation, are also often not, on a personal level, the most obsequious of people. In particular, they have little patience and open-mindedness towards those who challenge scientific orthodoxy, as global warming "heretics" and alternative medicine practitioners will attest.
Yet, upon finding the slightest basis for challenging humanity's uniqueness, these same self-possessed individuals are more than eager to yield their dignity and pride of place in the universe. Apparently, wrote Rav Dessler, when the drive for hefkeirus, the longing to free oneself from the constricting yoke of Divine oversight implicit in such uniqueness, comes in conflict with the opposing impulse towards arrogance, the former prevails.
Another area in which science is often invoked to downsize humans is that of free will, or the purported lack of it. A recent Wall Street Journal article reported on the work of neuroscientist John-Dylan Haynes, who found that the brain appears to "make up its mind" some time before one becomes conscious of the eventual decision.
Using an MRI machine, Dr. Haynes and his colleagues monitored the neural currents coursing through the brains of volunteers as they decided at random whether to push a button with their right or left hands. Studying the brain behavior prior to the moment of conscious decision, the researchers identified signals that indicated a volunteer would push a button 10 seconds before he did so.
"We think our decisions are conscious," Haynes commented, but while this research "doesn't rule out free will . . . it does make it implausible." For joy! Free at last!
In truth, however, it would be premature for anyone to begin partying at the prospect of having demonstrated, once and for all, that we humans are bereft of free choice and, consequently, of responsibility for our actions. In fact, Haynes' conclusions actually jibe rather neatly with what the Torah has been teaching for millennia: that it is the subconscious that drives our decision-making.
The role of the conscious mind is to attempt to influence the subconscious recesses of the brain through various means, including study, introspection and the stratagems employed by the Mussar masters such as hispa'alus (emotional rousing) and tziyur (mental imagery). This, of course, is the message conveyed by the posuk quoted thrice daily in the Aleinu prayer: "'v'yodata hayom v'hasheivosa el l'vovecha – and you shall know this day and return [it] to your heart." Ours is not to directly determine what our hearts feel, but rather to work at imparting that which our brains know to the heart, providing the input that will indirectly influence the nature of our feelings and, ultimately, our actions.
Far from absolving man of responsibility for the desires of his heart and the resultant deeds of his hands, this conception of the interplay between heart and mind actually ups the ante of human obligation. It places an even greater onus on man to be creative, clever and far-sighted in finding ways to reach and impact the untamed subconscious and redirect in positive ways its innate predilections for what is often spiritually harmful or stunting. This task, always central to Jewish spiritual practice but given renewed emphasis by Rav Yisroel Salanter and his spiritual heirs, is the work of a lifetime.
Ironically, then, findings like those of Dr. Haynes, showing the inscrutable subconscious to be the seat of human choice, do not render us hapless automatons at the mercy of mindless forces beyond our control. Rather, they serve only to amplify the enormity and subtlety of the spiritual work that we were placed in this world to accomplish. Similarly, the farther outward space exploration pushes the frontier of the universe and the more it becomes apparent that our little world is a singular oasis of sentient life in an otherwise lifeless cosmos, the more this highlights humanity's uniqueness and the implications that flow therefrom.
Truly, science in service of spirituality.
Published in the August 20, 2008 edition of Hamodia.