Yaakov is Back, Too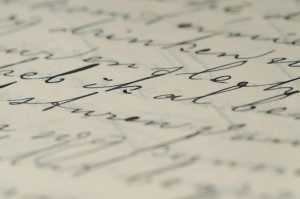 While Eytan Kobre wasn't referring to me when he wrote "Jack is Back" early last week, it would be true in any case. [Yaakov -> Jacob -> Jack. In my Yeshiva days it was a nickname at one point. Assigned by others, of course!] It's been two months since I wrote an article, as a few people have noted, and I'm happy to be back to writing. As I do so, I reflect upon why we created Cross-Currents in the first place, and what we can hope to accomplish in its next several years (yes, it has really been that long).
The idea of publishing Cross-Currents in blog format came from the 2004 Presidential elections, when I recognized that blogs like Power Line were able to influence public debate when the "Mainstream media" — largely comprised of Democrats with their own biases — was lining up behind the Democratic candidate at that time, Senator John Kerry. The Jewish media was similarly biased, but worse — at the time, there were no more than a handful of charedi reporters in the largest Israeli / Jewish media outlets, and the biases (and simple ignorance) of the secular writers was often evident. I brought that to Rabbi Adlerstein's attention, and the result was a new face and new home for the Cross-Currents email journal that he created and briefly operated perhaps a decade ago. Presto, we became part of the new media.
The depiction of the Orthodox does seem to be somewhat more balanced than it was four years ago, and Cross-Currents has played its own not-insignificant part. For that, we are grateful — but we also recognize that there is a great deal of ground left to cover before we could claim an equal playing field in the Jewish press (small 'p'). It is also worth noting that when we started off, little was known or predicted about the less constructive uses of blogging; at a certain point, it became detrimental to our mission to have the word "blog" associated with Cross-Currents. But we're stuck with it, and besides, Cross-Currents is a stand-alone entity — much of its content is either published elsewhere, or at least fit for publication elsewhere. Whether called a journal, a blog, or simply "Cross-Currents," its content can be judged by its own standards. And while I hope we will return a bit towards the warmer, more interactive tenor of blogs vs. traditional media, I think we can do so without diminishing how seriously we treat our subject matter and the reader's intellect.
Given, as well, our description of Cross-Currents as a journal about the intersection of current events with the timeless Torah, and the blogs that first inspired Cross-Currents, it is unavoidable that we will talk about politics — as we always have, on two continents. Cross-Currents isn't an official organ of Project Genesis, and is supported no more or less than over 100 other Jewish web sites. So I will venture my opinions — not those of my organization — on U.S. politics as I have in other areas. Which brings us to Michael Bloomberg, Barack Obama, the Foreign Intelligence Surveillance Act, and telecommunications… the subject of my next post, iy"H.