Barack and the Jews: "Wise men, be careful of your words"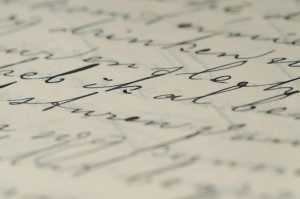 by Rabbi Elchonon Oberstein
Pirkei Avos Chapter one, mishna 11 teaches us "Avtalyon says: Scholars, be cautious with your words, for you may incur the penalty of exile and be banished to a place of putrid water…….and consequently the Name of Heaven will be desecrated." The following is brought down in the ArtScroll Sfas Emes on Pirkei Avos.
Rav Simcha Bunim of Peshis'cha compared a scholar's words to a physician's medication. Just as a doctor weighs every medication he prescribes ( the rebbe was a pharmacist), so too the tzadik weighs the impact of his every word on the physical and spiritual welfare of his followers.
The Sfas Emes explains that the mishna is admonishing the talmid chacham to weigh carefully every word, since we are lliving in an era when the words of Torah are in exile, i.e. easily misunderstood.
These words are especially insightful in the midst of this year's very heated political contest. We are in golus and our words, whether words of Torah by a scholar, or comments on the political scene by a blogger can easily be misunderstood and cause undesirable consequences. We must be careful.
The current brouhaha about Barak Obama's membership in a Chicago church whose pastor preaches an Afro-centric, racially charged message is of great importance to the Jewish community. After the dust settles, it is quite likely that Obama will be the Democratic nominee for President and the next President of the United States. Even if neither of these two possibilities comes to fruition, this campaign will have a lasting effect on communal relations for whites in general and Jews in particular. Intemperate remarks are being made all around and hurtful words are never forgotten.
In case you have been totally out of the loop, Obama has been a member of a church for twenty years, whose pastor gives fiery sermons full of rhetoric that sounds anti-white, anti-semitic and anti-American. The sermons are video taped and sold by the church, so it is easy to cut and paste a bunch of sound bites that make Reverend Wright sound like a
fool, a bigot, a racist and a demagogue.
For those of you who think it is that simple, it isn't. I was born and grew up in Montgomery,Alabama during the Civil Rights Era. As a child,I hung around my father's grocery store on the edge of an all black housing project and got to know the poor children as playmates. Even though I grew up in a highly segregated society, I have always had a deeper understanding and, perhaps, more empathy for African Americans than some of the people I have met since coming up North to attend Yeshiva
University High School in the early 60's.
Black preachers of Reverend Wright's generation gave voice to a a sense of victim hood, a feeling that the white man has all the cards and a poor Negro can't catch a break. They express out loud a sense of rage for past and present injustices and have made the black church one place where whites did not intrude and where they could let out their
frustrations. This is not limited to one church on the south side of Chicago but can be heard in many churches around the country by preachers of Reverend Wright's generation. I think it also explains the kinship felt for Black Muslim leaders by putatively Christian ministers, a common foe.
Barak Obama joined that church twenty years ago and by his own account has been highly influenced by the minister. How then can one explain the current imbroglio. How can he belong to a church whose leader says not to sing "G-d Bless America" but "G-d damn America". How can he sit there and absorb anti Israel rhetoric and claim to be pro Israel ? I think the answer is compartmentalization. Barak and Michelle Obama are a new generation, they are graduates of top universities. Obama has tried to run a gender neutral campaign , to claim to be post racial. He wants to bring us all together with no prejudice against anyone. Barak has studiously tried to distance himself from the older generation of black
politicians, whose careers are built on playing the race card.
Readers of Cross Currents will be the first to acknowledge that allegiance to a certain way of life forces one to contend with words or deeds of highly respected leaders that go against our individual sense of acceptability in twenty first century America. Those on the outside call for total condemnation,those on the inside call for understanding in context. The issues may be far removed and there may be no comparison, but the mental processes are similar.
I think that even the younger generation,like Michelle Obama, have a lot of resentment in them and rage under the surface. To some extent they are like the Palestinians growing up with a narrative of victim hood. How else could she say that she is proud of this country for the first time in her adult life because people are voting for her husband. This shows a lot about her psyche and can't be swept under the carpet. Barak himself did not grow up in the ghetto, I don't know to what extent he ever actually experienced racism. Joining this church was his way of identifying with the black half of his genes and building up a power base in a large church known for its social justice agenda. The church, like Hamas, is praised by many for its good works, not for its political agenda.
I understand where it comes from and I do not in any way condone the attitude of those who feel you can simultaneously live in two disparate societies and get the benefits of both. Barak shows his political naivete by thinking that his membership in a racially charged church would not have harmed his chances of being elected President. Obama tried very hard to run as a color neutral candidate. Bill Clinton, whom many think was politically foolish, is no fool at all. He painted Barak the color black in South Carolina and now it is catching up with the Obama campaign. It may be too late in the game for Hillary, but this
controversy may well put McCain over the top in the general election.
I honestly do not believe Barak Obama would be a racist President. I believe he is too sophisticated and too highly educated to believe the low brow rhetoric of Rev. Wright. He does have a hard time disassociating from inflammatory words when he bases his ability to be President on his way with words, "One speech" in the words of Hillary. I also do not believe that he is a closet racist. There are millions of dollars of Jewish donated money funding his campaign,. There are Jews of the liberal variety all around his campaign and he has spoken all the right words about issues of interest to the majority of the American
Jewish community.
I caution all to think before speaking. This man may be our next President and we do not need to alienate him or his team by painting him in the worst way. Richard Nixon said anti-semitic things ,yet helped Israel in 1973. Harry Truman had harsh words about Zionists , but recognized Israel in 1948. I caution my Republican friends not to get so caught up in this campaign that they harm our community by sounding like bigots. Our non white neighbors do not see this issue the way we do. They see Barak as the first African American with a real chance to win the White House and they discount the rhetoric of his pastor and tend to see his good works and his black pride.
We American Jews are so confortable in this country that we forget that are in golus, living in a society where we are a very small minority. When we express our valid political opinions let us do so without narishkeit. If we justly condemn Reverend Wright for believing conspiracy theories, let us not be the ones to spread patently false stories about a candidate who has won the hearts and minds of millions of Americans. We risk a lot for many reasons, not the least of which is that this man may one day be the President. As Avtalyon teaches us, we risk making a major chilul hashem by intemperate and poorly considered speech.
As a life long Democrat, I will vote for Senator McCain in the upcoming election . I cannot vote for Barak, not because of his pastor's racially charged rhetoric, but because I agree with Geraldine Ferraro that he has been pushed to the head of the line too soon and is not ready for the most powerful job in the world. The Obama campaign lost my vote when
they trashed my fellow Southerner, Lyndon Baines Johnson and implied that giving credit to any white person for the civil rights movement is being anti black. I am not a bigot, but, Michelle Obama feels I am,if I don't support her husband. I heard her on CSpan and that sealed my opposition to her husband. We are in for a rough patch ,whether Barak
wins or not. But, as Martin would have said, "We Shall Overcome Someday."
[Rabbi Elchonon Oberstein served as a pulpit rabbi in Baltimore for over 25 years. He is Director of the Teachers Instutute at Ner Israel Rabbinical College , however he stresses that his opinions are totally his own.]