Lori, You Don't Have To Settle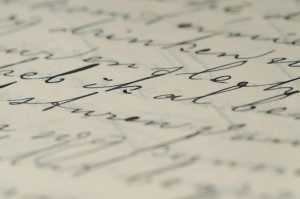 You cannot help but feel bad for Lori Gottlieb, and good for the mindset about marriage with which we provide our kids.
NPR correspondent and author Gottlieb was not looking for sympathy, but to offer heartfelt-advice. Writing in the current issue of Atlantic Monthly, she makes the case for "settling for Mr. Good Enough."
"Is it better to be alone, or to settle? My advice is this: Settle!" Waiting too long for the perfect, one-of-a-kind soul-mate left Gottlieb single, with a biological clock winding down. She opted to become a single parent, which she does not regret, but has left her with less time to do the things she thought she would share with her mate, and less flexibility to keep trolling for a partner she would not have to settle for. Looking back at it all, she advises others to get practical.
Ask any soul-baring 40-year old single heterosexual woman what she longs for in life, and she probably won't tell you it's a better career, or a smaller waistline or a bigger apartment. Most likely she will say that what she really wants is a husband (and by extension a child.)
Gottlieb pits the romantic ideal against the practical, and finds the former wanting, at least after years of unfulfilled dreams.
By 40, if you get a cold shiver down your spine at the thought of embracing a certain guy, but you enjoy his company more than anyone else's, is that settling or making an adult compromise?
Having grown older, she looks back at reasoning that now seems terribly flawed.
I realize that if I don't want to be alone for the rest of my life, I'm at the age where I'll likely need to settle for someone who is settling for me. What I and many women who hold out for true love forget is that we won't always have the same appeal that we may have had in our 20's and early 30's…With my nonworking life consumed by thoughts of potty training and playdates, I've become a far less interesting person.
As much as she has internalized these arguments, Gottlieb finds herself incapable of acting on it, caught in a vise of changed realities.
The more it behooves a woman to settle, the less willing she is to settle; a woman in her mid- to late 30's is more discriminating that one in her 20's…Her tastes ans sense of self are more solidly formed…The dating pool has dwindled dramatically and … the few available men tend to require far more of a concession than those who were single when we were younger.
The tragedy of this piece goes well beyond the plight of an enormously talented Jewish woman for whom the reader cannot help but wish the services of a time-mission to take her back in time. Transported to an earlier decade of her life, we would hope that she would have the insight and the gumption to resist the zeitgeist that fast-tracked her to singlehood, and the second time around, marry one of those who wasn't quite good enough on the first run through.
If there were time machines, there are some tools we would like to provide her for her Second Season, because there are some things she doesn't get, even looking back with remorse. This is a tragedy of a different order.
Gottlieb considers – and rejects – the notion of arranged marriage. This leaves her with two models which she plays against each other in her piece:
What makes for a good marriage isn't necessarily what makes for a good romantic relationship. Once you're married, it's not about whom you want to go on vacation with; it's about whom you want to run a household with. Marriage isn't a passion-fest; it's more like a partnership formed to run a very small, mundane, and often boring nonprofit business. And I mean this in a good way…Marriage ultimately isn't about cosmic connection – it's about how having a teammate, even if he is not the love of your life, is better than not having one at all.
Gottlieb can see only two choices: the romantic idea, and the pragmatic compromise of someone to share the load. It is unfortunate that she doesn't have a clue about what the third way that young people in our community largely take for granted. In this model, the "boring nonprofit" gives way to an exciting opportunity to create something bigger than the two spouses. Every chasan and kallah pray to build a home that not only will fill their own needs for relationship, but hope to create a mini-sanctuary that will further like no other institution the interests of G-d Himself. Such an enterprise produces both awe and inspiration to the young Torah-trained couple – and leaves little room for boredom. Each spouse is not merely a teammate bearing half the load of the drudgery, but a partner in creating holiness, and fulfilling the very purpose of Creation. It is a goal almost other-worldly in its perfect instantiation, yet entirely attainable in part to every Jewish couple.
Along the way, the romantic is not jettisoned, but increases. The separation demanded by the laws of niddah yields (as the gemara observes) a romantic renewal each month. (I am reminded of the story of one of the gedolim of the previous generation, whose name escapes me. Separated from his young wife by the War, his life was spared only through the bitter sojourn in Siberia. He could take along only what he could hold in his hands. One object stayed with him all those cruel years – a photo of his wife.)
While Gottlieb must mourn the depreciation of her assets as youth escapes her, a different ethic holds sway in our community. As physical attractiveness wanes, it is smoothly replaced by the allure of maturity and depth. We are a community that appreciates and senses the growth that comes with more years, more learning, and more mitzvos.
With all the troubles that plague us – rising divorce rate, too many older singles, absurd demands upon parents – it is so easy to lose sight of the precious gifts that are actually within the grasp of most yeshiva-trained couples. Lori Gottlieb's article is worth reading, if only to remind us of our blessings. We can wish for her that the insight her writing will bring to others will redound to her in the form of a good Jewish husband she will not have to settle for.