Weekly Digest – News and Essays In and Out of Orthodoxy – Parshas B'ha'alosecha 5776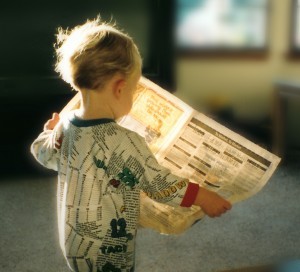 Comprehensive book about the Open Orthodox movement just published
Harav Chaim Zelig Fasman, zt"l
Leading rabbi challenges Sweden: End bans on milah, shechita
Op-Ed: With partners like these…
Why So Many Young Jewish Couples are Divorcing
Why Your Son Doesn't Talk to You
What happened when an Orthodox Jewish congregation went to a gay bar to mourn Orlando – Unbelievable (and not in a good way).
Why So-Called Orthodox LGBT 'Allies' Are Doing It All Wrong
British haredi teens fund raise for lifeboat crew who saved them (I intended but forgot to post this last week.)
Rav Soloveitchik on the Avoda of Yom Kippur (Another saved link that I cannot believe I neglected to post earlier!) 
Philanthropist Dr. Irving Moskowitz, z"l
Rabbi Crosses Communal Line to Work with Controversial Muslim Group
Road Safety In Chareidi Schools
As Ramapo Crisis Wanes, Trouble Brews in Nearby District
'Mayors unwilling to absorb haredi communities are racist'
'Biblical sheep' heading to Israel with help of El Al, Canadian couple
Yeshivos Hold General Studies Fair – Very surprised to see this.
Exclusive;In Powerful New Brief, Rubashkin Rebuts Gov't Reply – I was sharply criticized for featuring links on the Rubashkin issue a few months ago. These links are not featured here in an effort to defend unlawful actions, but rather to address the excessive sentence as well as allegations of prosecutorial misconduct.
From The Archives: 
An Interview with Rabbi Dr. Moshe D. Tendler
An Interview with Rabbi Hershel Schachter
An Interview with Rabbi Zevulun Charlop
An Interview with Rabbi Hershel Reichman
Interview with Rabbi Eli Baruch Shulman
I must acknowledge the extraordinary help of my dear friend, Rabbi Shmuel Landesman, in providing me with so many of the most interesting and important links on a weekly basis.
Last week's installment of Weekly Digest – News and Essays In and Out of Orthodoxy can be viewed here.