State of the Jewish Union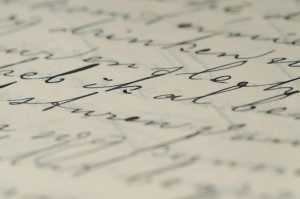 The following is an unretouched verbal snapshot of an international NGO gathering in Europe:
An Israeli is at the podium. He is young, bright, Western trained, and served a prior Israeli administration as an Oslo negotiator. He tells those assembled that he is prepared to give Europe a taste of what it is like to like as a Palestinian under the Occupation. He will gather other like-minded Israelis dressed in IDF uniforms. They will from human barricades across some of Paris' busiest arteries, turning them into "checkpoints."
Two Arabs sit in the audience. Arab1, wearing a confused look on his face, turns to Arab2, and asks, in Arabic, "Who is this guy?" Neither Arab even suspects that one of the people sitting within earshot works for the Simon Wiesenthal Center and, more importantly, speaks Arabic.
Arab2 responds, "He's Israeli. But it's OK. He's on our side."
Arab1 thinks for a moment, and offers his assessment, with a smile, "Itbach al Yahud! – Kill the Jews!"
This vignette speaks volumes about the current state of Israel, Jews, and Judaism in the world arena. All the pieces are there: naïve Israelis doing the bidding of the enemy, a host of governmental and extra-governmental agencies eating it up, a proud and vigorous antisemitism that relishes its new freedom after having been bottled up in the decades after the Shoah, and the new antisemitism propelled by exploding Islamist extremism, riding atop a culture of incomprehensible primitivism.
Earlier this week, I sat through one of the most painful mornings of my life. For about the past two years, I have spent increasingly more time with the Simon Wiesenthal Center. (I came to Los Angeles to pursue my first vocational love: teaching Torah. How I got moved to international Jewish political affairs is a story for a different occasion.) For the first time, all the key personnel from around the globe who work in the areas of social and political advocacy came together to tell the others what they have done in the past year. On hand were office heads from Europe, Canada, Latin America.
By the time I had to make my presentation, I could hardly find any breath to carry my words. I had been crushed by listening to an inventory of the current machinery meant to harm Israel and harm Jews. (This identity is crucial. Those who wish to dismantle or harm the State of Israel wish to burn Jews. The two cannot be separated, except by the evil fools of Neturei Karta. Different parts of our community can debate whether it is good, bad, or terrible for a secular, often anti-religious state to become identified with Jews and Judaism, but realpolitik is not about debating societies. We need to recognize our enemies, and act accordingly. You can be a diehard follower of R. Yoilish zt"l and still understand that there are people poised to do us in.)
Typically, I eat bad news for breakfast. My day is spent learning of attack after attack, outrage after outrage against our people. To be sure, there are positive moments that punctuate the mind-numbing stuff – there are absolutely wonderful people to be discovered in the most unlikely of places, who devote their lives to fairness and decency, sometimes focusing primarily on helping Jews. Still, if I did not have emunah, faith in Hashem's promises to His people, and access to tefillah, prayer – our most valuable Weapon of Mass Reconstruction – I would likely either have to quit, or go mad.
I thought I had heard it all. I was not prepared to hear what I heard from my colleagues. Stories about what is really going on in Muslim neighborhoods in France, and the skyrocketing fascination of non-Muslims with Islam, including conversion to its ranks and terror training in Iraq. Video from the World Social Forum in Porto Alegre, Brazil – hundreds of motivated, clean-cut kids from around the world calling for the destruction of Israel, and supporting Hamas. A major conclave of dozens of NGO's, purportedly meeting to address all that ails the world that drafts an eight-point action plan. Eight out of eight points deal with Israel.
I have forgotten more than I remember, probably as a psychological defense mechanism. In a room full of professionals, I was not the only one who reacted this way.
The most gut-wrenching of the presenters sank back into reflection at the end, and put it well, even if many didn't understand the language. We should not overly despair, he said. The bottom line is wir zinnen doh – we're still here, despite all attempts to the contrary.
In our circles, we would say Netzach Yisrael lo yishaker!
But what does the Ribbono Shel Olam expect of us? Without question, those who realize the immensity of the hatred and the sakanah must take their personal avodah more seriously. Perhaps that is why so many don't want to learn about these problems.
A few weeks ago, I wrote what was probably the least-well received piece I ever wrote. I'm not even going to link to it – I don't want the discussion to turn to that issue. I was motivated by my personal experience with a variegated portion of the American religious community, and relationships with some people (admittedly, non-frum) of exemplary devotion to Israel and Jews. The reactions against my piece clearly came from people who also cared to the core about Jewish survival, so I found whatever they wrote excusable and tolerable.
I also found them frustrating. With so much energy and passion available, why do so many of the jobs that we need done bederech hatevah remain unfilled? Why are people staying up late writing into Jewish media, rather than monitoring the general media, the college papers, the websites, the blogs, the talk shows? Why have the Palestinians succeeded in telling their "narrative" in so many places, that by now it is often the only one that is ever heard on campuses and colleges? Why have so few of us taken the time to learn the language of the enemy, so that we can have the tools to refute their claims with more than righteous indignation?
HKBH promises Moshe that He will redeem His people from tachas sevel Mitzrayim – from the unbearable oppression of Egypt. The Chidushei HaRim says that a prerequisite of geulah is feeling that the status quo is unbearable, that we cannot accept it or come to grips with it.
I fear that many of us were brought up to believe that the world at large is expected to be a dark, oppressive place, one step removed from moving towards genocide. Because we expect it, we find it acceptable. This is wrong. We may have to accept it, but we dare not find it acceptable.
If we learn not to, we may be moved to asking ourselves how to contribute our own talents and energies – even beyond our davening and learning – to the war that is upon us.