No. We're sorry. Not Jerusalem.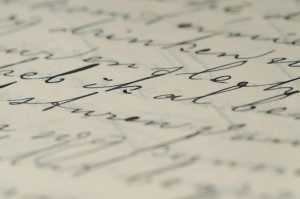 This morning I counted. There were at least ten times the Hebrew name of Jerusalem, or its synonym Zion, passed my lips. Before breakfast.
There was "Jerusalem, praise G-d," "May You shine a new light on Zion," "the Builder of Jerusalem," and many more throughout the Jewish morning prayer service.
And then there were the other references to Jerusalem but without her name, like "May it be Your will… that the Holy Temple be rebuilt, speedily in our days" and "the city called by Your name."
After a bowl of cereal, the blessing "Al Hamichya" would mention Jerusalem two more times. And for any meals including bread that might have followed, one of the main blessings that comprise the grace after meals would have the Holy City as its subject as well, beginning with a reference to "Jerusalem Your city" and ending "Who in His mercy builds Jerusalem."
And, then, in each of the day's two remaining prayer services, as in the morning one, the silent "Amidah" prayer includes a similar blessing.
It is hard to believe that any people, entity or government could arrogate to claim a closer connection than the Jewish one to the city nestled in the Judean hills, the city toward which praying Jews for millennia have faced thrice daily, and face to this day.
And it is even harder to believe that a government of a self-described Jewish State would even consider, much less announce, its contemplation of placing Jerusalem on the cutting block of negotiations with an enemy.
Yet that is what is happening before our incredulous eyes.
There are Jews who, whether on religious or nationalistic grounds, reject without qualification the very idea of territorial compromise. Many of the religious leaders of the haredi world, however, have clearly stated that political sovereignty over land does not trump the attainment of peace and security. None of us haredi Jews deny, G-d forbid, the holiness of any part of the Jewish Land. But we know that the true, complete (territorially as well as spiritually) "Jewish State" will arrive only when the Messiah does, and that the Third Holy Temple will be built by the hand of not man but G-d. Thus, the reflexive form in our prayer: "May it be Your will that the Temple be [re]built."
That said, though, "territorial compromise" with an adversary that includes duplicitous, hate-filled elements – elements that celebrate violence and make no secret of their goal of destroying Israel, elements that have time and again asserted themselves at will, brushing away the ostensibly more moderate among them like so much lint – is, to put it mildly, foolhardy. And the Israeli leadership's apparent readiness to treat even Jerusalem, the very wellspring of the Holy Land's holiness, like a salami to be shared merits an adjective considerably less mild.
Mere days before this writing, we were reminded of what lies on the "other side." A Fatah rally in Gaza was attacked by Hamas forces who killed six and injured dozens. The PLO's chief negotiator publicly rejected the notion that the Palestinians would ever recognize Israel as a Jewish State. Israeli leaders would have to be seriously deluded to imagine that offering such people a part of Jerusalem will result in anything like a secure city.
One can only add to our prayers the hope that those political leaders somehow experience some flash of recognition of what they are contemplating. That they blink a few times, shake their heads and remember just what Jerusalem means to the Jewish People. That they come to open a Jewish prayer book and not only read the words but pay attention to them; and say the grace after meals, doing the same.
And that they then turn to their adversaries and say, without rancor but with full determination: "No. We're sorry. Not Jerusalem."
To be sure, from a haredi perspective, it doesn't make any inherent difference what temporal flag flies above the hewn stones of Jerusalem's walls. The city's holiness is neither heralded nor preserved by such banners. But it is a fallacy of the most dangerous sort to imagine that the cause of peace could possibly be advanced by surrendering the heart of the Jewish People.