Gentler, Kinder, Meaner, Leaner Cross-Currents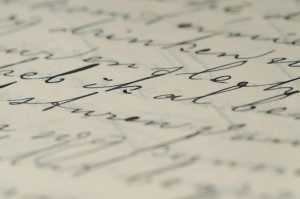 At least the comments.
Those lofty goals in the title need not conflict with each other. For many, many reasons, we are going to try all of the above, by announcing and implementing new guidelines for the submission of comments.
The guidelines come after a few years of growth for Cross-Currents, and trying to please the multiple constituencies that have found room under our umbrella. The upshot of these new rules is that fewer comments will be accepted. The section will therefore appear leaner. On the other hand, the tone of all comments will change to something more civil than is generally accepted in the blogosphere, and result in a product that is also kinder.
Kinder, but not less critical. The one policy that will not change is that comments entirely critical of positions taken by our contributors and of the Orthodox center to right-of-center ideologies we represent will still be published. We believe in a way of life that can survive scrutiny and critique. It will be our job to respond.
Briefly, here are the new guidelines:
• Comments must be civil and collegial, in both tone and choice of words. Shrill language, attack words, excessive negativity and cynicism can be taken to other blogs. The harshest, most trenchant criticism can still be phrased in a more gentlemanly fashion. Close your eyes and imagine that you are in the Oxford Debating Society of a century ago. Ask questions, rather than pontificate.
• Comments should contain some new information, criticism, contrast, etc. Comments that simply express agreement or disagreement and do not add to the discussion will not be published.
• Opinions that take aim at what are regarded as among the essential principles of Torah faith will not be published.
• Opinions that take aim at people generally acknowledged to be Gedolei Torah will not be published.
• Opinions that include what the editors believe to be halachic errors that might mislead readers will not be published.
• We will generally not publish comments that serve to direct readers to the websites of the commentors themselves, or their brothers-in-law who were commissioned to write on their behalf. This will hold regardless of the quality of the linked website. We do not want to have to differentiate between the good, the bad, and the ugly.
Please remember that we are all over-worked volunteers who have multiple careers and occasionally try to lead normal lives as well, such as saying hello to our families and gemaros. If you notice inconsistencies in the way these policies are implemented, that is because a) there are multiple editors who independently say yea or nay to comments as they come in, b) some sleep-deprived editor ran out of coffee, or c) someone made a mistake. It happens. We apologize.
We look forward to more interaction with our readership, all of which aims to increase kavod Shomayim.
The Editors