Stop Skimping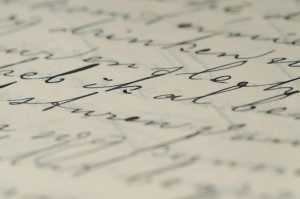 21bEllul "Tsunami of porn" is the colorful phrase the Shmuley Boteach coined to describe the skimpy clothing and other phenomena that characterize much of modern behavior.
See his Jerusalem Post Sept.2 oped "Why women dress skimpily in the cold," After exposing the problem of attire, or lack thereof, he writes:
And the most astonishing thing as all this takes place is the deafening silence. I do not know of a single important female voice decrying the tsunami of porn and the denigration of women in our time.
Well, there has been a voice, and that voice is speaking again.
Author Wendy Shalit has recently published another bestseller on modesty. The new one, titled Girls Gone Mild (a play on the sad phenomenon of "girls gone wild") not only decries the degeneration of social norms today but offers alternative role models of young women who, as described in the book's subtitle, "Reclaim Self-Respect and Find It's Not Bad to be Good." Although she herself is a young, haredi mother, she promotes modesty as a virtue that need not necessarily be religiously based. As a non-religious co-ed many years ago she undertook academic research on the topic of modesty. The trail led her to the Orthodox communities in NY and Lakewood, and then to Neve Yerushalayim seminary in Jerusalem.
Take a look at the book's Web site www.girlsgonemild.com. That website will give you links to several radio interviews (National Public Radio), articles (e.g. Newsweek and her rejoinder to Newsweek) and reviews of her newly published book.
Some Cross-currents readers may remember the Cross-currents discussion Feb.16, 2005 of the brou-ha-ha Wendy caused when she was invited by the New York Times Book Review to write a critique of contemporary Jewish writers. She pointed out that many who claim they are "insiders" to traditional Judaism are really outsiders, and the voice of the real insiders needs to be given more attention.
In order to give a balanced view, you can read a critical view of Wendy and the modesty movement in the LA Times article titled the "False Modesty Movement"
Then judge for yourself by reading the book. And take a look at the material on its website and you'll hear the voices of young women who are empowered, dress and act modestly, uphold virtue as a virtue and swim against the tide of porn… in old-fashioned, one-piece bathing suits.