The Children Shall Lead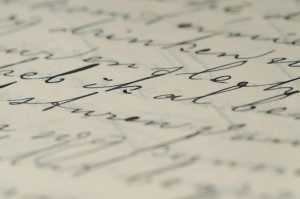 The story is told of a classical Reform temple somewhere in America where they blew a French Horn on Rosh Hashanah. Younger members of the congregation were dissatisfied with this, and proposed using a Shofar. Some older members took umbrage at the suggestion — one exclaimed, "these youngsters have no respect for our traditions!"
Whether or not this story is apocryphal (and the Rabbi who told the story gave no indication that it was), the underlying tension that it describes is all too real and becoming ever more pronounced. As described in the latest NY Jewish Week, active young members of the Reform movement are adopting traditional practices and rejecting "innovations" in ever greater numbers. This came to a head when the staff at Kutz Camp, the Reform movement's teen leadership camp, brought in a jazz musician with a keyboard for a "creative approach" to Ma'ariv, the evening prayers. Forty campers — one-fourth of those in attendance — found the service so disconcerting that they spontaneously walked out.
This was a weekday Ma'ariv, on the evening of US Independence Day, July 4. These are not kids whom we would imagine say a weekday Ma'ariv frequently enough to grow attached to the traditional service — but they do. In the words of a 16 year old girl, social action VP of her temple youth group, "when the prayers were very nontraditional, they felt botched; the music was so distracting. It seemed so disrespectful." This girl is from California, no less.
When Rabbi Eric Yoffie, president of the Union for Reform Judaism, advises that "we should be prepared to explore everything, even things that would have been unthinkable to parents and grandparents," and when HUC Rabbinical Student David Singer says "we're looking for things outside the box in which our generation feels comfortable experimenting and expressing our Judaism in ways that haven't always fit into the established norms" — they're not talking about Tikkun Olam in Darfur, dance circles, or the embrace of "alternative lifestyles." They are referring to kashrus, tzitzis, and Shemiras Shabbos!
Needless to say, the older generation hasn't figured out what to do with the neo-observant youth within the movement. The Director of Kutz, Rabbi Eve Rudin, says that "even though the Reform movement is about being pluralistic, there is a range" of accepted behaviors. What she means is that you can only be so frum and still be Reform. Singer asserts that "we want to do it in a plurality of ways and are choosing to do it, which is not what Orthodoxy is about." He doesn't have it right — obviously, we are all choosing to do whatever observances we do. The Orthodox choose to regard observance as an obligation (the word "mitzvos" means Commandments), and that's the difference. In Rabbi Yoffie's words, "if you take it all upon yourself as an obligation rather than as a choice, you've reached the point at which you're no longer a Reform Jew."
Our Sages teach that G-d would prefer that His children the Jews "abandon Me, but observe my Torah" — because Torah itself will return them home. At a certain point, kids who "experiment" with observance begin to regard mitzvoth as something more than good deeds, which is the red line that Reform cannot tolerate.
Rabbi Yoffie seems relatively sanguine about the future, regardless of the choices the youth may make. "Some people may want to go and become either Conservative or Orthodox. So be it." The Conservative movement, on the other hand, has been losing its most committed members to Orthodoxy for decades, and is now, in the words of its own leaders, grappling with an existential crisis. The most committed Jewish youth are returning to Orthodox practices — while that may be an optimistic message for the Jewish future, it is only hastening heterodoxy's decline.