Conversion: A Look From the Inside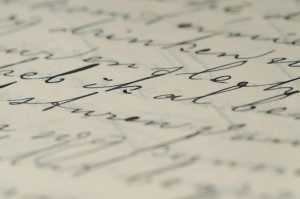 Comments to Rabbi Shafran's recent piece were so wildly all over the place, that I thought a few thoughts from someone who sits on a regular beis din (one of the few entirely accepted by the Rabbanut) for gerus might be helpful. What follows is not a thorough halachic analysis, which is more suitable for venues other than popular blogs. I will just share some food for thought, and perhaps a few personal observations. I will break with CC's usual standards, and deliberately not translate most halachic terms, since the piece will be appreciated only by those with at least some familiarity with the sources. (It is not meant to be a commentary on the decision by the Israeli beis din to retroactively strip a conversion of its legitimacy; I have no familiarity with the case. Nor is it meant to comment on the work of the two Bar-Ilan profs; I haven't read it.)
1) It is a common mistake to believe that, once performed, a gerus is valid even if there is backsliding by the ger. Intent is everything with regard to gerus. When it is apparent that the ger, despite what he/she said, did not mean to accept mitzvos, there are strong grounds to argue that there was no conversion ab initio. It is risible to propose that this notion began in the late 19th century. Whatever arguments and counterarguments one could cobble together, it is clear that the question is a very old one. For example, the Gemara presents two opinions regarding the halachic status of the Cutheans, a group that decidedly did go through the motions of a conversion. See Ritva, Kiddushin 75B who explains that the two opinions in the Gemara differ precisely as to whether the Cutheans originally had proper intent to convert and only resorted to their old ways later (in which case they should be considered Jews), or whether there was no intent, and the conversion was a sham.
2) While it is true that a Jewish court cannot take into account devarim she-balev/ reservations held in pectore that counter what a person explicitly states, there are exceptions. When a person's unexpressed state of mind is obvious and apparent to everyone, those unexpressed words lose the status of devarim she-balev (Tosfos). Alternatively, this rule only applies to dealings between people. Gerus is a function of one's declaration to HKBH, Who very much does take into account devarim she-balev. Thus, there can be situations in which a ger declares his/her readiness to accept all mitzvos, and yet the gerus could have no validity if it is abundantly clear that there was no real intent to back up the declaration. Rav Moshe Zt"l indeed held that when the ger showed no change at all in behavior after immersion, and continued violating all of the Torah as if nothing had occurred, then there was no gerus.
3) Unhappily, there is no shortage of such cases, performed by nominally Orthodox rabbis, that can be observed. This is one of the reasons that the Rabbanut has been clamping down, and insisting on knowing something about the people and protocols identified with each and every beis din it will deal with. There have been too many horror stories to ignore.
4) There are differences between lechatchila and bedieved. While it may be true that a conversion for an ulterior motive might be kosher after the fact, the job of beis din is to act lechatchila. (There are arguments that even after the fact, even bedieved the gerus is invalid in modern times when it can no longer be argued that the candidate who wishes to convert for matrimonial purposes must begrudgingly agree to live the life of a Jew or he will not be permitted to live within the Jewish community.)
5) It is true that a candidate must not be taught all of Torah. The ger need only accept what he/she knows about. It is also true, however, that rejection of any part of the Torah, even dikduk echad midivrei soferim (Rashi: chumra derabbanan) mandates that we turn down the conversion request. (It is less clear whether bedieved such a conversion would be valid if done performed. Several major poskim opine that it would be invalid even bedieved.) This complicates matters. The Gemara in its time could talk about a ger who converted without ever being told about Shabbos. If that ger had been properly taught about some sample mitzvos and accepted their yoke, including the ones he/she would later learn about, the gerus is valid. On the other hand, if the ger was not instructed by a modern beis din regarding Shabbos and kashrus, for example, but the court knew that the candidate had absolutely no intention of observing these precepts, the court would have no right to accept him. This is because in modern times, it is virtually inconceivable that any candidate does not know about these observances by Orthodox Jews. Failure to comply with them is tantamount today to their rejection, even if the topics were not explicitly discussed in the curriculum.
6) Most importantly, halacha is not a game. There are some benighted souls who believe that the conversion interview goes something like this: A dour, stern looking rabbi browbeats the candidate. "Why would you want to become Jewish? What makes you think you are good enough? (Repeat, and repeat again.) Candidate, in tears: "You are right! I am not good enough. I never should have had the chutzpah to think I could join such a noble people!" Rabbi, surprised and showing telltale signs of humanity: "How did you know those words? You said just what the Talmud tells us is the perfect response! Welcome, brother, we are instructed to accpet you without delay!" (Camera fades out while Hava Nagila is played in the background.)
People who believe this scenario have watched too much television and learned too little halacha. The Gemara does not give us magic formulae that, when recited, tell us to accept a candidate. The Gemara's instructions on accepting or rejecting conversion candidates ultimately stem from some legal theory on what conversion is about. It most certainly is not about a candidate mouthing the right syllables and being accepted. One approach (Rav Shlomo Zalman) is that we violate lifnei iver by accepting converts who will likely not be able to observe halacha like other committed Jews. As non-Jews, they are responsible for no more than the seven Noachide laws; once converted, they are held accountable for the whole nine yards. The court has to weed out not only the insincere , but more importantly those who may think they can live as observant Jews, but need a reality check. A good beis din will insure that the candidate is maximally equipped for success, including extensive study of both halacha and hashkafa, a mentor to whom the ger can continue to turn, and a community in which the candidate is integrated. Does it make sense to teach a candidate about Shabbos while he/she lives ten miles from the closest Orthodox shul? Where will that ger go on Shabbos? (Yes, there can be exceptions, and a good beis din will deal with them.) This detail is certainly not explicit in the Gemara or Rishonim, but we feel that it is an accurate extrapolation from the Gemara to contemporary life. Indeed, from what I am told, the new procedures that the RCA is poised to accept for its constituent batei din will include provisions that the candidate must reside within walking distance of an Orthodox shul. My guess is that there will be some RCA rabbis – a very small minority – who will protest that there is nothing in the Rishonim that makes this demand. The majority will argue – correctly in my opinion – that the guidance we get from looking at the sources and the responsa demands exactly that in today's world.
7) It goes without saying that the beis din also has a mandate to filter out the consciously or even unconsciously insincere applicant. Making things too difficult for a potential ger is an aveirah, since receving gerim is a mitzvah. But making things too easy – converting those who will not uphold the requirements of halacha – is effectively an invitation for Jews to marry people with little intention or capability of building a proper Jewish household with their spouse.
8) The role of proper gerim in Orthodox society today is inestimable. The most inspiring mussar I get comes from the stories I hear from some of the incredible people I meet at the beis din. I live in the more traditional part of Los Angeles. I happen to know about the gerus of people whom others would never suspect did not come from families with a surfeit of yichus. They occupy some of the most important roles in the community. Perhaps all of us ought to be listening more to the voices of those who converted two or three decades ago and successfully raised frum children and grandchildren. What do they think of the beis din that converted them, and of the batei din today? (Our beis din makes liberal use of them as the mentors and tutors for new applicants.) I suspect we would have much to learn from them. But we certainly have much to learn from the very careful and meticulous working through sugyos in halacha that are supported by much material. Usually, however, it takes people who are more than just competent, but genuine talmidei chachamim. Not understanding the distinction between them is a serious shortcoming.