Nothing nice to say about charedim?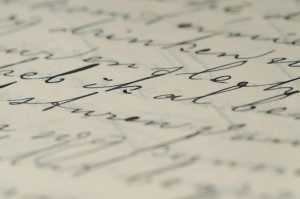 Any attempt at candor about problems within the charedi community seems to open a can of worms. Few indeed — even among Orthodox Jews — are the people who can see how overwhelmingly the good outweighs the bad within the charedi community. The comments to my post about "Charedi hooligans" have been very disheartening and depressing to me, running ten to one against charedim.
I cannot imagine any other group within the Jewish world — not Mizrachi, or MO, or Reform or Conservative or secular Jews or Federation or any other group you can think of — who would be vilified on any website the way charedim are, with no one coming to their defense — and if one person does try to say something nice about charedim, a lot of others turn on him and attack him for daring to defend the indefensible.
If one person attacked and criticized Reform or Modern Orthodoxy on a website, a bunch of other people would quickly pile on to counter-attack and accuse that person of intolerance, bigotry and so on, or at least to say that it's counterproductive to say mean things about Reform, you catch more flies with honey than with vinegar, yada yada. But here one person attacks charedim and a bunch of other people pile on to agree with him and say charedim are even worse than he said, and hardly anyone weighs in with a mild protest against the bigotry. In American politics, the one group you can safely attack without being accused of bigotry are white Christians. Here in our Jewish world, the people it's OK to hate are charedim.
I'd like to see a Modern Orthodox blog on which some MO writer would admit there are problems in the MO community(or a Reform site on which a writer admitted there are some things wrong with the Reform movement), and dozens of people would pile on to criticize him for not condemning his own community even more strongly, and to point out that his community is much worse than he admits, and in fact, has hardly any redeeming features.