So Intermarriage is a Bad Thing, After All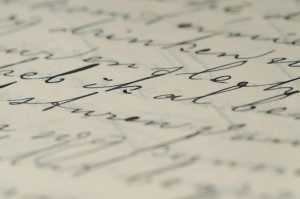 An alert reader tipped me off last week to this piece from the JTA: "Latest salvo in intermarriage debate suggests a split in Jewish community."
Steven M. Cohen, a prominent Jewish sociologist, has fired the latest salvo in what is becoming an increasingly vituperative debate about outreach to the intermarried.

In his newest paper, "A Tale of Two Jewries: The `Inconvenient Truth' for American Jews," Cohen uses his own research and data from the 2001 National Jewish Population Survey to argue that inmarried and intermarried Jews form two distinct halves of the Jewish community.

And the Jewish future, he argues, rests with the inmarried, who are more Jewishly engaged and much more likely to raise their children as Jews.
The Orthodox have always argued that the intermarried will be, in the great majority, lost to the Jewish future. But Steven Cohen is no Orthodox ideologue — he is professor of Jewish social policy at the Reform movement's Hebrew Union College-Jewish Institute of Religion in New York. And in his circles, where the term "Jewish outreach" means not outreach to unaffiliated Jews, but to non-Jews, his words are far more controversial.
Where one stands on this paper depends largely on where one stands on outreach. The debate has been going on at least since the 1990 National Jewish Population Survey revealed that 43 percent of new marriages involved intermarriage. That figure rose to 47 percent by the 2000-01 survey.

Should the Jewish community reach out aggressively to welcome the non-Jews in the hopes that they and their children will join the Jewish fold? Or should it circle the wagons, focusing communal attention on the inmarried and their progeny?
Note that the JTA, unsurprisingly, adopts the Reform definition of "outreach" without so much as acknowledging the existence of an alternative.
On the other side of the debate are the outreach professionals — Ed Case of InterfaithFamily.com, Rabbi Kerry Olitzky of the Jewish Outreach Institute — and researchers such as Len Saxe at Brandeis' Cohen Center and Bethamie Horowitz of the Mandel Foundation, who say that concerted outreach to the intermarried is not only right, it's effective.

Saxe was the lead researcher on a recent study of Boston's Jewish community that showed nearly 60 percent of the city's children from intermarried homes were being raised as Jews, a figure almost double the national average, according to the 2001 Jewish population study.

Debate over the Boston study raged for weeks. Supporters said it shows that communal investment in outreach pays off. Opponents said it had more to do with Boston's investment in Jewish education.
I am certain of four things. I am certain that (1) the Boston study omitted many of the least affiliated intermarrieds, thus creating an inaccurate statistic; (2) when these children grow up, far less than 50% will affiliate as Jewish adults; (3) far more than 50% of them will intermarry themselves, and (4) of the next generation, much less than 50% will be raised as Jews.
I have said in the past that reaching out to non-Jews is an ineffective way to ensure a Jewish future — comparable to "treating a patient with a spurting arterial wound by giving him a transfusion."
This is a somewhat obvious conclusion — the only thing surprising about Cohen's results is that they have arrived so soon.
In one chart Cohen shows that 71 percent of Jews whose parents were intermarried but who married Jews are raising their children exclusively as Jews, whereas that number dropped below 10 percent for Jews from intermarried backgrounds who are also intermarried.

"Intermarriage makes a difference — a very large difference — in the likelihood of raising one's children exclusively as Jews," he concludes.