Yevamos 63 and Embracing the Normal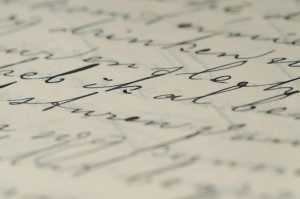 Most weary Daf Yomi travelers will admit that an interlude of aggada is a welcome respite from the rigors of Yevamos . Parts of Daf 63A, however, were personally jarring. They took me back to Leningrad, in the declining years of the Evil Empire.
We sat in a small, unremarkable flat in one of those tall buildings whose ugly and cheap construction was a monument to the suppression of the human spirit by the Soviet juggernaut. He was a gifted and somewhat eccentric young refusenik, who shared the apartment with his aging aunt.
"Do you know that no one here – no one – is completely sane? This realization is crucial to understanding us. What they ask of us is to get up each morning, look in the mirror and recite, 'You are fully normal,' while what we see is clearly not." What he meant is that people lived a life-style that was unsatisfying and stultifying, yet were asked to believe that they inhabited a secular Garden of Eden. Living the lie was too much to bear.
Why did I think of him precisely on Daf 63, after almost twenty years had passed since our meeting? If you had the Meiri at your side while learning the Daf, you might have noticed a number of instantiations of the "normal" and its value. Several phrases spoke of a life far removed from the ascetic simplicity that some people today champion, in which everyone is perfectly satisfied with nothing more than meeting the most basic physical needs while freeing up time to serve Hashem through learning and prayer. To be sure, this is a formula which worked and continues to work for some remarkable souls who border on the angelic. But its not for everyone.
On Daf 63, we find references to other needs and realities. We are told that eking out a subsistence living through some vocation is not satisfactory, because it does not provide a person a chance to enrich himself, to go beyond subsistence. The Gemara praises business investment as the opportunity that we should avail ourselves of to become more successful. (Successful? Wealth beyond subsistence? Is that kosher?)
We are reminded that homes that have parnasah/livelihood problems are excellent candidates for shalom bayis/ domestic tranquility problems. (Shalom bayis? Shouldn't the mutual dedication to the Torah life-style cement the relationship so that nothing will disturb it?)
We are told that despite the difficulties and uncertainties in cultivating land, even those with a vocation are not complete people without a small amount of land with which they can assure themselves of a food supply, without having to depend on others. Self-sufficiency is a virtue. (Self-sufficiency? Independence? Wouldn't bitachon/ trust in G-d be far better?)
We are reminded not to spend more than we have. Presumably, the Gemara is talking about expenses that might seem important and justified, not an extra chandelier for the guest bathroom. (Again, wouldn't others argue that one should spend what he really needs, and leave the rest to HKBH?)
None of these passages might seem completely surprising by itself; several have parallels elsewhere. Finding them all residing together at one address, however, leaves an impression: These are needs and components of life that we sometimes give inadequate attention to, while pursuing more ethereal planes of spiritual accomplishment.
But why should all of this be upsetting?
A frum psychologist once drew the line for me between Leningrad and the present. (Don't even try to guess. No, it is not Dr Twerski; besides, he's a psychiatrist, not a psychologist.) He was dismayed by what he saw as a trend in certain parts of the community – belief in what should not be believed by rational people. He was disappointed that so many could accept notions like facilitated communication (reports that autistic children when given keyboards would break their silence to write long documents in Yinglish exhorting people to repent) and over-reliance on alternative medicine to the exclusion of conventional medical intervention. He argued that too many people were pressured into a life style that really was not meant for everyone, and which suppressed ordinary and basic human needs that HKBH programmed into us, like self-reliance, and providing for one's family. Sensing that their lives were not in synch with what much of humanity (and, on some level, they themselves) regard as "normal," they had to turn their backs on the value of the normal and embrace the paranormal.
I've mentioned Rav Yaakov Kamenetsky zt"l's frequent byword before in these pages: Man darf zein normal – a person ought to be normal. Surely one of the most exhilarating parts of Torah Judaism is giving people the opportunity to transcend the ordinary and normal. The Mussar literature, however, cautions us to avoid taking leaps too large for where we are. When we fool ourselves into thinking that we are ready for levels that are still beyond us, we pay dearly. HKBH knew what He was doing when he created certain psychological realities within us. Denying those realities turns us into warped beings.
Rav Yaakov's advice never looked so good.