The Silver Lining of the Boycott Cloud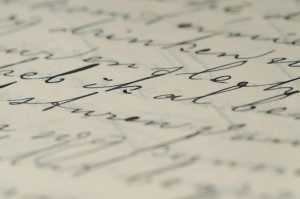 There are several, actually. The proposed British boycott of Israeli academicians has backfired to the point that even the Palestinians were taken by surprise. The aftermath has been a PR bonanza for Israel, with shows of support from government officials, friendly editorials in newspapers around the globe, threats of devastating lawsuits by the indomitable Alan Dershowitz, and friendly bills introduced in Congress. (This is not to minimize the potential damage of the boycott movement. More on that later this week.)
My favorite morsel of good news is a throwback to the way I was raised as a child – to take intense pride in Jewish accomplishment. Even when I face the reality that much of that accomplishment is devoid of immediate Torah content and context, I cannot help but feel that even secular Jewish triumphs owe to the Hand of Providence providing us with the needed tools to survive an increasingly complex galus.
If you feel the same way, you will get nachas from the list of signatories to the petition begun just a few days ago by Scholars for Peace in the Middle East. When people obey the instructions, those signing are supposed to be restricted to people with real academic credentials. Moreover, they do not just record their dismay at the British effort. They pledge that if the boycott against Israeli dons and researchers moves along, they will consider themselves Israelis as well, taking themselves out of the give-and-take of international academic partnerships. Given the number of Nobel laureates on the list, this could have a chilling effect on global progress, turning the entire academic world into something on par with the intellectual productivity of the great universities of Riyadh and Kabul.
You will find an expected mix of Israeli academicians, profs from around the world with very Jewish-sounding names (leftists, rightists, atheists and believers, all banding together on this one), and some very non-Jewish ones. It restores a bit of faith in humanity to see apparent non-Jews in Singapore, Poland and Bangladesh affix their names, along with an occasional professor of Islamic Studies. It is thoroughly confusing to contemplate the number of signatories whose reason has survived their appointments to an outpost that makes the British boycott people look reasonable: Berkeley, California.
Mostly, though, it is breathtaking to see hundreds, thousands of names of Jews in the most prestigious schools around the world, occupying named chairs and otherwise standing out as the cynosures of contemporary thought on this planet.
To a non-Jew, scanning the list for a few minutes ought to be a quick lesson on the difference between Jewish importance and Arab irrelevance.
To us, it should remind us how powerful indeed is Hakadosh Baruch Hu's beracha.