Sickened by the Chilul Hashem?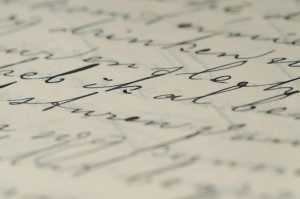 Here's an idea to consider. Rabbi Yaakov Horowitz has written urging the rest of the Torah community to stand up without equivocation and combat the unspeakable primitivism of many of the Yerushalayim protesters. He takes most of the media accounts seriously. He points a finger at "askanim" who are really in charge, and not Gedolim whom others presuppose are in charge. He cites approvingly the statement of an American philanthropist that he will withhold his sizable donation to a favorite yeshiva until its Rosh Yeshiva publicly condemns the form of the demonstrations. (Note: he does not – and I would not – urge us regular folks to withhold money from the yeshivos that are the lifeblood of Klal Yisrael.)
As an immediate step, he is urging everyone to send letters to the editors of Haaretz ([email protected]) and the Jerusalem Post ([email protected]). I did. The Jerusalem Post has already devoted coverage to this campaign to attempt, as best we can, to neutralize the Chilul Hashem that others make in our name and in the name of our Torah.
Here is his suggested nusach:
As a Torah Jew, I am deeply distressed by the desecration of Shabbos in our holy land — all the more so when it is government sanctioned. However, nothing can ever excuse the type of violence and wanton destruction of public property that has been reported in recent days such as the throwing of rocks at police officers and the burning of garbage dumpsters – all of which is diametrically opposed to the teachings of our Holy Torah. Lest our silence be misconstrued as passive acceptance of the violence, we condemn it in the strongest terms, as do the vast, overwhelming, majority of Torah Jews worldwide