Now It's OK to work with the Religious Right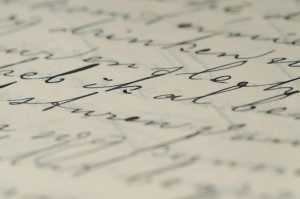 Ten years ago, liberal Jews heaped scorn upon those Orthodox — like Rabbi Daniel Lapin of Toward Tradition — who worked with Evangelical Christians on issues where they found common cause. Although liberal Jewish and Christian groups forged their own alliances long ago, Reform Judaism magazine called collaboration between Orthodox Jewish and Christian conservatives "Strange Bedfellows."
What a difference a decade makes. Now, Rabbi Jack Moline, a leading Conservative Rabbi described in the NY Jewish Week as "a Jewish centrist in almost every respect," (which, considering the NYJW's definition of the "center," probably paints him as more of a lefty than he actually is) is inviting people to a "Night to Honor Israel" under the sponsorship of Evangelical Pastor John Hagee's group, Christians United for Israel.
The Orthodox position has been consistent — what Christians say will happen at the End of Days, and what they expect will happen to us, is far less important than what their positions are in the here and now. And on issues from school choice, to Israel, to preservation of the traditional definition of marriage, traditional Jews and traditional Christians are indisputably on the same page.
Moline and others, however, oppose traditional Christians on most issues besides Israel, but feel that conditions have forced them into an uncomfortable partnership. "Rabbi Moline says his views about the domestic dangers posed by the religious right have not changed, but conditions have. 'We're no longer in a position of being too selective in choosing our friends,' he said, citing the threat posed by Iran and Israel's growing isolation."
Not only are prominent liberal leaders lining up with Hagee, but — perhaps due to the uncomfortable nature of the current arrangement — there seems to be an effort to stifle debate. "Jewish leaders who have been critical of Jewish participation in local 'Nights to Honor Israel' say they have been pressured into silence… a prominent Jewish leader [said] 'I can't even talk about it now; I feel a real sense of intimidation because people in our own community are saying I'm opposing something that's good for Israel, that I'm hurting Israel.'"
So rabbis and liberal leaders are flip-flopping on alliances because of current needs, partnering with those whom they ordinarily oppose, and refusing to debate the validity of their positions. Strange Bedfellows, indeed. For the record, I don't think they are wrong. But one can only imagine what the NY Jewish Week, Reform Judaism magazine, and other outlets would have to say, were the rabbis Orthodox.