What Can be Done about these Canards?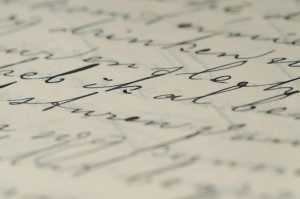 I asked a group of American Yeshiva boys who were our Shabbat guests how they would respond to the accusation by Israel Prize laureate Professor Alice Shalvi that in Jewish marriage the woman is the property of her husband. They reacted with consternation and chuckled, "What does she mean? It's the opposite. The men are the property of their wives!"
Alice Shalvi, professor of English literature and Shakespeare scholar, detracts from her signal achievements which earned her the Prize on Yom Atzmaut (Jerusalem Post "A woman's work," April 20) when she allows herself to hold forth on Halacha and Jewish law. Some of her painfully erroneous statements are particularly egregious.
(1) Professor Shalvi objects to the use of the word "ba'al" for husband, saying:
"Well, "ba'al" means owner. A lot of women who use the term don't realize that if the husband's the ba'al, the wife is his property. In fact, the whole marriage ceremony is one of purchasing the wife."
As Professor Arye Frimer has pointed out, this is a total misrepresentation of the Jewish ceremony and reflects a misunderstanding of Jewish legal terms such as kinyan. In the marriage ceremony the groom acquires rights, responsibilities and obligations vis-à-vis the bride. This is always by consent and is a quid pro quo, since the wife also has rights, responsibilities, and obligations with respect to the husband.
Think Pirkey Avot. Kne lecha haver – this also invokes "kinyan" but means "acquire a friend" – this is not the purchasing of a friend (although you may need to spend money to help gain a friend) and obviously the friend does not become your property. Another example from Pirkey Avot, "In 49 ways Torah knowledge is niknet" – the last word being a form of the term kinyan but again means "acquired, gained." Thus, even though a form of the word kinyan is used in the Talmud with reference to marriage, it no more means (a la Shalvi) "purchasing the wife" than does the term mean in Pirkey Avot "purchasing a friend" or "purchasing Torah knowledge." To emphasize that this is not a sale, the rabbis use the term mekudeshet, dedicated or consecrated, in the marriage ceremony.
Shalvi claimed in the above quote that the word "baal" for husband means he is the owner, since "if the husband's the ba'al, the wife is his property". The word "baal" is another term that when used in different contexts has different meanings. A baal teshuva is someone who is a penitent, not someone who owns penitence as property. Professors such as Alice Shalvi are tenured or baaley keviut in the University. Does it mean that the professor is the "owner of something", and that this "something" is her property? No. It means the professor has certain rights, responsibilities, and obligations towards the university. One of those responsibilities is not to play fast and loose with facts.
(2) The interviewer Ruthie Blum, says: "I understand that lesbianism is not forbidden by Halacha," to which Prof. Shalvi replies,"That's true." Shalvi is missing just one word, "not". She should have responded: "That's not true" that lesbianism is permitted in Halacha; rather, such acts are forbidden by Halacha. There is a difference between male homosexual acts which are absolutely prohibited by Torah law, and lesbian acts which some authorities prohibit by rabbinic law and others by Torah law. The latter rule that it is a Torah prohibition under the rubric of " you shall not copy the practices of the Land of Egypt…" (maaseh Mitzrayim Lev. 18:3) which is a prohibition that is so crucial that it is the opening verse in the Torah reading on Yom Kippur afternoon.
Though there is a difference in considering lesbianism as a rabbinic or Torah prohibition, all decisors agree that according the Halacha, lesbian acts are forbidden. See for example: Maimonides, Issurei Biah 21:8-9 and the Shulhan Arukh Even Haezer 20.2.
(3) In her writings Professor Shalvi has made numerous surprising statements. Here is a typical one. In an essay "Renew our days as of Old: Religious fundamentalism and social change, in the modern Jewish state" she wrote in the Conclusion section that
"…. until 1977 Ultra-orthodox rabbis forbade the women of their communities to vote. "
The falsity of this statement can be ascertained by simply asking ultra-Orthodox women over the age of fifty whether they voted in national elections before 1977. Of course they did, and in large numbers! That such a statement could pass muster in an anthology published by Routledge, a serious publisher, is puzzling.
In academe and public life Professor Alice Shalvi deservedly kanta shem tov, has acquired a good name, and in Shakespeare studies she is baalat yeda rav. It is a pity that she misses the mark on many important points in Jewish tradition.