Whither Conservatism? – I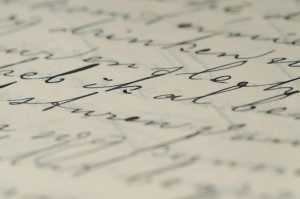 As the title indicates, this will be (or, given my track record, might be) the first of several posts focusing on recent developments in the Conservative movement. I therefore want to preface these posts by pointing out something interesting.
When, in the past, this site has featured posts on the goings-on in the heterodox denominational world, some commenters have criticized the posters for excessive negativity, fighting irrelevant, old battles, triumphalism, etc.
How interesting, then: In the several months since Conservatism's Committee on Law and Standards issued its long-awaited ruling on homosexual ordination and ceremonies, which was the biggest news in that movement in a long time and which frummies like us would have been expected to use as a cudgel with which to bash that movement, and the sundry other Judaisms for good measure, the number of C-C posts on the topic has been precisely . . . zero.
Similarly, on Monday, JTS let the other shoe drop on whether it would use that ruling to begin admitting professed homosexuals — whew! talk about being held for months in suspense! — and since then, again, nary a word from the inveterate hetero-bashers here.
Of course, some of those commenters demand that we simply entirely ignore developments in Hetero-land, viewing any such commentary as purposeless and illegitimate. I respectfully disagree (the reasons therefor deserve a post of their own), and so, here goes.
For me, the most telling aspect of this ordination saga was not the ruling itself, nor the UJ and JTS decisions to implement it, but the nationwide listening tour that new JTS Chancellor Arnold Eisen embarked on in its aftermath to find out what movement members thought about the issue. In addition to Eisen's circuit-riding, the movement also commissioned sociologist Steven Cohen to do an on-line poll of several thousand members — not just clergyfolk, but stockbrokers amd beauticians, too (assuming they qualify as "leaders") — to learn where they stand on this issue and other aspects of Conservative belief.
It is this wag-the-dog form of unabashed pulse-taking, far more than any one example of the Conservative predeliction to play fast and extremely loose with halacha that Rabbi Avi Shafran documented in his infamous Moment article several years ago, that belies with finality the movement's century-old claim to halachic fealty.
Amazingly, the very observation Marshall Sklare made in the '50s about Conservative clergymen taking a poll of their members and ruling accordingly has finally materialized in the most public, concrete, incontrovertible way. Perhaps it took a layman like Eisen, who has no vested interest — no institutional rabbinic ego to protect, no past statements proclaiming homage to halacha to smear the egg-yoke of hypocrisy upon his visage — to finally 'fess up.
So now that, decades later, the cat's out of the bag, one question remains: where do all the well-meaning, tradition-minded Jews, who looked to their religious leadership to guide them in being at least somewhat loyal to halacha, go to get back lives spent in a movement that "talked" halachic commitment but "walked" religion-by-poll?
Next: a refreshing Conservative counter-example.