On Shteibels, Internet-Induced Uniformity, and Baltimore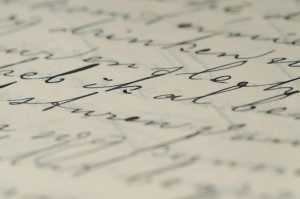 A recent stint as a scholar-in-residence in Baltimore drove home a point that I first learned the hard way decades ago. Shteibelization is not a panacea for unhappy shul-goers.
I had not been out of Kollel long enough to have lost my exuberant brashness, so the opportunity many years ago to debate Rabbi Maurice Lamm, then the rabbi of Beverly Hills' Beth Jacob Congregation seemed inviting enough. The topic was shteibelization – the trend to bolt the larger shuls and join much smaller places of worship where everyone knew everyone else, and each individual had a much better chance of being needed and appreciated. This was where the "frum" community was headed, leaving the cathedral synagogues to the impious modernists. Clearly, G-d was on my side, and I would blow away my far more experienced opponent.
G-d chose otherwise. While I did not do so poorly, I walked out definitely bloodied. Rabbi Lamm deftly maneuvered me into a corner, and had me concede both the drawbacks of shteibelization and the abiding advantages of membership in a very large congregation such as Beth Jacob. The drawbacks (which I would have realized had I not been so intoxicated with the absolute righteousness of the "frummer" folks in the ghetto I hang out it) included giving people the ability to avoid both membership in and responsibility to any shul whatsoever. Folks could daven shacharis in one small shul, mincha at another, and find a hashkama minyan (early service) on Shabbos morning at yet another location. They could escape paying dues and establishing a relationship with any one rav by playing one place against the others. On the other hand, the advantages of the large congregation included organizing important communal responses that required a critical mass of congregants. Various charitable enterprises, political machinations, and outreach activity were unthinkable without a large membership base in their support. (To his credit, Rabbi Lamm never held my chutzpah against me, and we became friends. I was honored when he called me years later and asked me to review for Jewish Action a new book he had penned.)
It took decades until I learned the next lesson, but time caught up with me at Shomrei Emunah in Baltimore last Shabbos. It is definitely a large shul, not a shteibel. Its specialness struck me almost immediately, from the first davening Friday night. There were too many different kinds of Jews there, and they all seem to get along. I wasn't used to that.
In the first decades of acrimonious dispute between the new Chassidim and the old misnagdim (opponents of Chassidim), one of the hot-button issues was the sectarian breaking away by Chassidim from the larger synagogues. Chassidim formed their own, smaller shuls, and then scrambled to defend the practice, often by arguing that davening is more effective when people fully appreciate their neighbors. In time, the argument prevailed even among non-Chassidim, and many people today look for a shul where they can daven with like-minded neighbors, cut from the same attitudinal cloth.
This aspect of shteibelization adumbrated recent internet-driven innovations in keeping Americans informed. Without trying too hard, you can get your news today from a set of internet sources fine-tuned to guarantee that you will not encounter any journalist or opinion writer with whom you disagree. There are ezines on the left, and blogs on the right. Some find this exhilarating, but it can also be stultifying. People can easily avoid challenges to any idea they hold simply by hanging out in the right corner of cyberspace. No one needs to find out what the other side is thinking.
Davening in the small shteibel affords the same opportunity. No one needs to be challenged by people who may have different views on religious or political matters.
This is where Shomrei was a welcome surprise. Looking around at the congregants, I saw the largest sub-group, which was people of all ages sporting black hats. But this was no black-hat shul, because there were also a sizeable number of kipot srugot, as well as black leather yarmulkes. We shouldn't forget the folks in Chassidic garb either. How did they all get along? It was like walking into a time-warp. (The davening itself bore this out, punctuated as it was by lots of singing, That singing was participated in by a very large percent of the congregation, who joined in with gusto.)
How did this come to pass? The shul has been fortunate to have had some of America's finest, including founding Rabbi Bok (a former chavrusa of Rav Gifter zt"l), Rabbi Tzvi Hirsch Weinreb (now head of the OU), and the present Rabbi Dovid Gottlieb, a wonderful young talmid chacham (Torah scholar) from YU who seems to have no problem keeping the respect of mispallelim yeshivos further to the right.
It is an open question, of course, whether the rabbis made the congregants or the congregants had the depth to choose the proper rabbis. (I would have a hard time not assigning at least some of the credit to the presence in Baltimore of Ner Israel, known for its openness, reasonableness, tolerance and embrace of normalcy.) Whatever the case may be, it was hugely refreshing to be in a shul in which the different components of American Orthodoxy continued davening under one roof, hopefully gaining from the mix of perspectives, and certainly creating an example of unity and tolerance that would be well followed by the rest of us.