Of Pizza and Pie Charts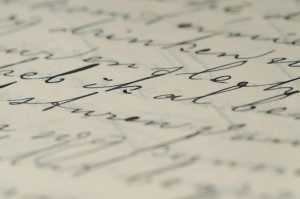 There has been considerable hullabaloo in the Jewish media of late over Jewish demographics, much of it bewildering (and ultimately saddening), some of it strangely invisible.
First there was the study claiming that 60% of children in Boston's intermarried homes are being raised as Jews, which advocates of aggressive outreach to the intermarried seized upon to bolster their cause. Prominent demographers like Steven Cohen raised incisive questions, however, about the study's methodology and about what conclusions could reasonably be drawn from the data.
More recently, there's been the dust-up over newly released studies that found another million Jews that the NJPS of 2000 had apparently misplaced. A huge sigh of relief could be sensed in the coverage of that story — no more need to agonize over the Jewish future, we've found an extra million Jews to join the millions already disappearing into American society, so all's well on the Jewish front.
What has gone almost totally ignored, however, so far as I can tell, is a report released at the beginning of November by Synagogue 3000 and authored by the above-mentioned Mr. Cohen, which found, according to an article in the Forward (the only one I found on the report), that "the Orthodox movement has the most children affiliated with its synagogues, setting the stage for a future shift in the balance of American Jewish power." Or, as Cohen himself put it: "Non-Orthodox Jews ought to think about their relation to the Orthodox. . . . The growing number of Orthodox Jews means they will play a much more central role in defining American Jewry in the years to come."
In other words, part of the Jewish establishment, at least, seems prepared to acknowledge the demographic truth already arrived at by those employing the thoroughly unscientific, but true, axiom of the Rabbi Nosson Sherman school of Jewish sociology: surveys and studies lie, but pizza shops don't lie.
The reason for these new findings is that unlike previous studies that asked what denomination people identify with — which was sure to include large numbers of people for whom "Reform" is a synonym for negligible commitment and "very Reform" for even less than that — this one asked what synagogue respondents belonged to, and of the 68% of kids under 18 who are affiliated with a synagogue (a far greater percentage than adults, whose synagogue affiliation stands at 43%), 37% are with an Orthodox one (and that doesn't even include Pupa and Spinka).
The study also found that while the Reform movement attracts more young families than Conservatism, few of these families stay on as members after their children reach 13. In the Conservative movement, however, more than half of its members are older than 45 and have no children, and, Cohen observed, there is "evidence of a Jewish brain drain from Conservatism to Orthodoxy."
I didn't see this study trumpeted all over like the other ones; did you? I didn't think so. In fact, a quick Google search for even passing references to this report drew a virtual blank; I hope that's because I'm not computer-savvy, although I wonder. . . (Although perhaps our pseudonymous resident demographer/commenter has an explanation).
Finally, there is the new paper out from, once again, Steven Cohen, entitled A Tale of Two Jewries: The "Inconvenient Truth" for American Jews. No need, however, for Al Gore to have his attorneys threaten suit for copyright infringement; Cohen's script is unlikely to win any Oscars in the Jewish community anytime soon.
Anyone interested in perusing the paper can access it over at the website of Michael Steinhardt/Irving Greenberg's Jewish Life Network, which sponsored it. In a coming post, I hope to provide a bit more in-depth analysis of its findings.
In the meantime, suffice it to say that Cohen's thesis — that intermarriage constitutes the greatest single threat to Jewish continuity, both on a communal and individual level — is bringing down upon him the wrath of both the "outreach" community, who are invested in the legitimization of intermarriage, as well as sociologists like the Mandel Foundation's Bethamie Horowitz who called Cohen's study "tendentious."
I actually agree with Ms. Horowitz that, to some extent, the paper is indeed less than fully truthful, albeit for reasons that are undoubtedly different from those of Ms. Horowitz (and which I'll detail in that forthcoming post).
More telling, for me, however, was a comment by Brandeis sociologist Sylvia Barack Fishman, who along with right-of-center figures like Jack Wertheimer and Steven Bayme, are supportive of Cohen. According to a JTA report, Fishman commented that his findings "should not be put into a moral realm. He's not saying there are good Jews and bad Jews, he's simply describing the way things are, according to his research."
The underlying point of Ms. Fishman's comment seems clear. She's trying to have this debate over the Jewish future proceed based on dispassionate reason and accurate facts, rather than on emotion-driven responses by people who process Cohen's thesis with their hearts, not brains, where it registers as "he's saying I'm a bad Jew."
In other words, it's the same scenario we're all familiar with from other areas of life, like relationships, where unspoken and unaddressed emotions get in the way of reasoned discussion and forthright communication. Pointing out this fact is taken as condescending and serves only to further inflame matters, and so one tries to walk the tightrope of acknowledging the other's distress, while gently arguing for the primacy of reason.
Except that in this case, it's not a relatively petty domestic spat. It's the future of the whole Jewish family that's at stake.