Dialogue, Shmialogue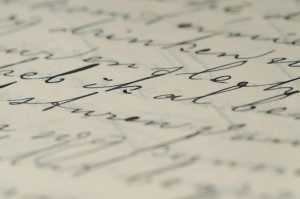 Yaakov M responds to a (Reform) reader:
Oh, and as for your statement: "Sometimes I think we really should engage in dialogue with the OU or whatever" – hear hear! You're not the first to notice that Reform Temples are faster to dialogue with liberal Christians than with Orthodox Jews. Can you make that happen?
Seriously, now, Yaakov. I think you're responding to a post from a reader who has many unfortunate misconceptions about "Orthodox" Jews – including the idea that we somehow believe him to be different from us in some matter relating to Jewish status.
Fine, let's try to clear up those misconceptions.
But, are you actually contending that the "Orthodox" are breathlessly waiting for "dialogue" with Reform institutions? Not in my experience. We aren't; nor should we be.
The differences between the faiths we embrace are enormous and real – and, ultimately, we aren't really interested in dialogue (c'mon – not me, not you, not us – I can't speak for them). We are persuaded that we are correct and are interested in sharing what we have with our brothers and sisters because we feel a powerful bond and affinity (yes – regardless of surface friction, I think we feel a sense of immediate and total identity and connectedness at a core level – I don't know how universal that is – perhaps it's something Jews experience in direct proportion to their personal passion for their own identity as Jews, I just know how powerful it is for me and for others with whom I've discussed it), and a sense of responsibilty.
People may find that reality warm and reassuring and connecting or manipulative and condescending and a barrier (that's a function of (a) how open and honest we are and (b) their own insecurities and prejudices or lack thereof), but it is I think more accurate than the implication that we're interested in an open and frank exchange of doctrinal ideas but we're being stymied by Reform institutions. ("Can you make it happen?" – seriously, now, Yaakov). I don't think they're seriously interested in dialogue either, but that's not what's holding us back.
Now, if your point was to counter the suggestion of the reader, which is that Reform are open-minded, but "Orthodox" are not – then we agree. That's one of those silly liberal conceits and it is worth addressing head-on.
In fact, the only "prejudice" I can think of that we have about Reform as a group is our belief that they don't think we think they're Jewish. Thing is, I think that's true – they don't think we think they're Jewish and that frustrates the beyoshke out of us!
Anyway, I apologize if I misinterpreted what you meant to say, or if that really is how you see it – the way it landed on me was more clever polemic than accurate description.