Yosef, Rothschild, and Dual Loyalty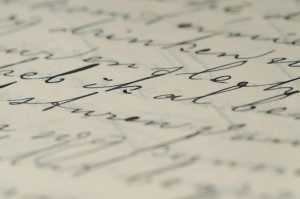 With the resurfacing of public anti-Semitism in much of the world, how careful do we have to be in America to avoid the old charge of dual loyalty? A week ago, that question became a very real one for me, but more of that later.
We tend to underestimate the difficulty of what Yaakov asked Yosef to do in guaranteeing that he, Yaakov, would be buried in Israel. Rav Yosef Dov Soloveitchik z"l once illuminated the difficulty of Yaakov's request with a bit of modern history:
Edmund de Rothschild died during Israel's War of Independence, and could therefore not be buried there, as he had wished. After the war, his family sought to move his remains to the new State. The family was puzzled by the red tape they encountered. Probing further, they discovered that Charles de Gaulle himself was behind it. They contacted him. He told them, "I always regarded your father as a Frenchman first. A Frenchman is born in France, dies in France, and is buried in France." He gave permission for the reburial, but was cool to the family thereafter.
Yosef was a foreigner in a xenophobic country, who nonetheless tenaciously held power. (Many centuries later, Rav Shmuel HaNagid would rise to a similar position in medieval Spain. A few days ago, the ninth of Teves, was the yahrzeit of his son and successor, who was murdered by a mob which had had enough of a foreigner wielding such power.) Insisting that his father not be buried in Egypt would be seen by some as politically incorrect, and by others as treachery.
Yosef, though, was particularly suited to the task. His commitment to Eretz Yisrael was in his bones. He, too, insists that he not be permanently interred in Egypt, and his wish was granted.
Ironically, Moshe's remains did not make the short journey into Israel. Chazal (Devarim Rabbah 2:8) link the difference between them to their public affirmation of ancestry. Mrs. Potiphar disparagingly described Yosef as an Ivri slave; Yosef not only fails to resist the label, but uses it himself when relating his past to Pharoh. Moshe, on the other hand, when introduced as an Egyptian by Yisro's daughters, lets the remark pass without objecting. Yosef's vigorous identification with the Land led him to be buried in it; Moshe's failure to emphasize his connection to the Land meant that the Land would not insist on claiming him as its own.
We dare not minimize for a moment our deep connection to our Land. But what about in a public forum? Surely it should be worse to downplay the role that Eretz Yisrael plays in our hearts and lives. On the other hand, there may be risks involved.
Not so long before Shabbos a week and a half ago, Teresa Watanabe of the Los Angeles Times called. She wanted my comments on two stories she was working on. (When she noticed the lack of enthusiasm in my voice, I explained that I was happy to speak to her, but Shabbos was approaching so I was a bit hurried. She sounded surprised. "Rabbi! Shabbos isn't till 4:29!" Only in America.)
The rush piece was on Jews who make aliyah. She asked what Jewish law said about this. Was it obligatory for a Jew to live in Israel? I explained that there was a difference of opinions about the law. Something inside told me that this was not all I should say about the importance of our Holy Land. Yosef did it instinctively; I had to make a conscious choice. I did opt to add a dimension beyond the law. I told her that a good child doesn't obey the wishes of his parent because he fears the consequences, but because he wants to please his parent. After two millennia of forced separation from our Land, G-d gave us the opportunity to come back and build a center of Jewish life, hopefully as the first step towards the full redemption. How could we not respond to that gift? I considered it a personal failing that I hadn't made aliyah yet, but hoped to do so, and my married daughter did make the move.
The jitters set in not long after I concluded the phone call. Had I made a mistake and opened a Pandora's box? Were enemies of ours waiting to pounce upon us, and charge us with insufficient fidelity to this great country in which we live, since we look forward to the opportunity to relocate? With the explosion of anti-Semitism across the globe (albeit not in the United States) was it wise to open us up to the old charge of dual loyalty?
A few days later, the article appeared in the Times. It did not raise the dual loyalty charge, nor did readers. That allayed my fears somewhat, but a week later, I'm still not sure which course I should have taken. It's at times like this that I mourn the absence in our times of people like Rabbi Moshe Sherer z"l and Rabbi Naftoli Neuberger z"l. They would have known what to do.