Blame, Bava Kamma, and the Santa Monica Driver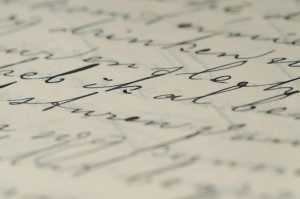 There was very little closure when a judge recently ordered probation for George Weller, the 89 year-old man who three years earlier steered his car on a swath of deadly destruction in a Santa Monica pedestrian mall. Ten people died, and sixty were injured, in what seemed to be a case of pedal error on the part of a driver whose previous mishaps behind the wheel indicated that he no longer belonged there. Weller will do no time, but the finger-pointing will go on. Were there others to blame? Could his family have done more to keep him off the road? Was the City of Santa Monica at liable for not anticipating errant drivers? Most importantly – do Departments of Motor Vehicles around the country pay more attention to aging vehicles than to aging drivers? If they do, are they at fault – or are they locked in neutral by the powerful AARP lobby?
The jury that convicted Weller used an argument that can be lethal when applied – as it is so frequently – to everyday affairs. Jurors reported that they were unanimous from the get-go about Weller's guilt. They only deliberated whether the negligence was ordinary, or gross. UCLA law professor Peter Arenella said that the jurors' simply could not accept that "human life can be lost in a tragic accident where no one is at fault." Stephen Garvey, a Cornell law professor, saw it "just as a matter of human psychology."
"If something bad happens, there has to be somebody who is culpable for it," he said. People can't accept that "bad things happen. There has to be reasons for them."
Indeed, there are reasons and causes for all natural things. The cause of death for the unfortunates in Santa Monica that day was impact by a vehicle traveling with some velocity. Someone drove the car. Someone made the car. Someone paved the road that the car traveled on, and attracted the victims to positions in the eventual path of the car.
You can't assign moral blame, however, without carefully weighing factors like foreseeability, authority and responsibility to anticipate and avoid a hazard. None of the factors that contribute to moral blame are all-or-nothing propositions. Reasonable people might disagree about where to fix moral blame. Societaly, we are forced to make another determination – where someone's contribution is seen as significant enough to be actionable in a court of law.
Students familiar with Bava Kamma are comfortable with the notion that there are often clear and apparent causes of loss which are nonetheless not adjudged to be legally liable. Some parties are just not negligent enough for the court to hold them legally responsible for a tort, even though they are the proximal cause of the damage, and no one else will make restitution if they don't. For example, if an owner "properly" restrains his animal, and the animal manages to somehow get away and cause damage, the owner is not liable (Bava Kamma 45B). There are many cases in our Shulchan Aruch in which the victim simply isn't compensated.
Western law drinks from a different font of legal theory. To be sure, it does not find people liable for damages completely unconnected to them. Someone always must connect the dots, and draw a line from plaintiff to defendant. The notion of "deep pockets," however, often has us using a very flexible bar of responsibility. We can bend that bar much lower if the defendant is in a better position to make good on the damage, and we are very motivated to do so because so many of us believe that Someone Must Pay. We want to think that if we are damaged, someone – we don't care who – will have to do undo the harm; we are far more concerned with the likelihood that we will be victims than victimizers. The Western attitude, likely as a matter of public policy, is unsparing in ferreting out people and institutions to blame.
Does this affect the performance of jurors. In a legal climate of relatively easy blame – say, on large corporations often two or three steps away from the actual agent of damage – do jurors unconsciously assume the same in criminal cases?
Jury performance may not be high on the worry list of most people. They forget, however, that ordinary people play the role of judge and jury every day – and constantly assign blame to others. One of the most damaging elements in interpersonal relationships is the need to always find someone to blame – the reaction that the experts assumed was behind the Santa Monica verdict.
Little Shimon comes home with a disappointing report card. How many couples will try to affix blame on each other? "You don't spend enough time with him." "You are too lax with him, never making enough demands." The flight is delayed for three hours. "Why didn't you listen to me when I argued that we should take the earlier flight." The hotel was a dud. "You never listen to the advice of my friends."
The worst kind, perhaps, is the self-blame that some people insist upon putting on themselves, thinking themselves naked unless adorned with it. Why did I not attend the other yeshiva, or marry the other guy, or choose the job in another city? These doubts sap us of strength, consume us with needless doubt.
To be sure, there are often reasons – reasons to be avoided in the future – for many mistakes. But there are also mishaps that are simply below the bar of responsibility, for which we ought not feel any blame or guilt. They are understandable and natural.
If you are looking for the culprit in the undermining of relationships and happiness, you often can blame the obvious – the search for blame itself. Perhaps this is part of the wisdom of Bava Kamma.