Jewish Action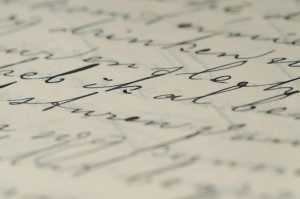 A new issue of Jewish Action, – the OU's glossy quarterly – hit the stands last week. A confluence of factors leads to this unabashed plug.
Of course I'm biased. I'm on the editorial board. So are a number of other people you will recognize as shuttling back and forth across the Agudah/OU divide. That's the main reason I like it. It is one of the only Orthodox publications that offers real debate: two or more sides of an issue.
It is a good issue for Cross-Currents contributors. Toby Katz turns what could have been a boring magazine review into an important examination of the values communicated to girls and young women by secular and Torah publications. Yours truly wrote the cover story about friends and foes in the Christian world. Readers have commented in the past that several CC pieces seemed to go out of their way to be friendly to Christian interests. Some of these readers approved; others did not. Perhaps at least some in the latter group will understand after reading the article why it is possible today to react to Christians with something other than the animosity and hostility that we displayed – and they often deserved – for centuries. Some will also understand why expressing thanks and gratitude may also be both the right thing to do as well as an important part of building strategic alliances with a shrinking group of friends in a world that grows more hostile by the hour.
Finally, a request from JA's editor, who wants to do a story called "Travel Tales." Here is her request:
Have you ever been stuck on the New Jersey Turnpike in wall-to-wall traffic at 4:30 p.m. on a Friday afternoon when Shabbos comes in at 4:45?

Have you ever had to subsist on a few cans of pickles and Coca-Cola because you didn't prepare adequately for a business trip to Mexico City?

Jewish Action would like to hear your outrageous travel stories! Please drop us a line at [email protected]