The Strangeness and Non-Strangeness of Higher Mathematics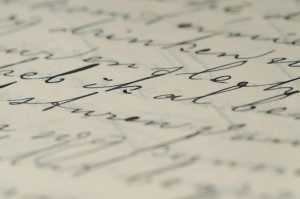 Mathematicians don't easily get excited. When my Shabbos-after-mincha chavrusa (Torah study partner) Dr Barry Simon told me with some urgency that I must read a fascinating article in the current issue of the New Yorker about a reclusive Jewish mathematician in St. Petersburg, I took him at his word. The article was a fascinating journey into a world few of us ever see – the Olympian reaches of world-class mathematics.
Grigory Perelman solved the Poincaré conjecture, a mathematical puzzle around one hundred years old, with significant potential application. Mathematicians of stellar performance have devoted their careers to it. This huge accomplishment clearly called for the mathematician's form of the Nobel – the Fields Medal, awarded every four years. Perelman turned it down. No one had ever done that before. Perelman explained. "It was completely irrelevant for me," he said. "Everybody understood that if the proof is correct then no other recognition is needed."
Perelman is forty years old, served in academic positions in the United States, but returned to St. Petersburg, likely to work on the Poincaré conjecture. He gets all the solitude he wants there, where he lives with his mother. (His father made aliyah some years ago.) It is not only recognition that he manages without. Returning to his old job at the Steklov Institute, he is paid less than a hundred dollars a month. (He told a friend that he had saved enough money in the United States to live on for the rest of his life.) He dresses simply, lives simply, without the accoutrements of success or comfort. He can go for days without checking his email. None of the toys that intrigue the rest of us matter to him as much as pursuing mathematical knowledge.
Perelman's story is woven into those of other mathematicians, including those with very contrasting styles. Their jockeying for recognition appalled Perelman – to the point that he felt the need to withdraw from the company of peers consumed by ego. The offer of the Fields was his Rubicon. "As long as I was not conspicuous, I had a choice," Perelman explained. "Either to make some ugly thing" a fuss about the math community's lack of integrity "or, if I didn't do this kind of thing, to be treated as a pet. Now, when I become a very conspicuous person, I cannot stay a pet and say nothing. That is why I had to quit."
The authors do not treat him as some sort of freak, despite his rather unusual habits and demeanor. They treat him with bemused detachment, but their respect for his quixotic integrity shines through. They cannot help but respect someone whose search for knowledge is complete and real.
Unlike Dr Simon, I am far from a world-class mathematician. I have long forgotten the difference between an integral and a differential, and hardly expected myself to feel at home with the characters in this story. So why did I feel a mounting sense of deja-vu as I read on?
In our community there are thousands of Perelmans. There are indeed thousands of problems as fascinating and intractable as Poincaré's. Some are in the Rambam, some in the Ketzos, some in R' Akiva Eiger. There are no Fields Medals awarded to those who work on them, and often produce results of stunning elegance. Unlike Perelman, these people pursue knowledge monomaniacally, but manage to raise beautiful families at the same time. Like Perelman, they spurn many of the comforts that others take for granted, and find satisfaction in knowledge itself. For the most part, their pursuits are non-competitive, and delight if they can offer a piece to a solution that others will complete.
Like Perelman, they are often misunderstood and under-appreciated, even mocked by others.
Those who can read about Perelman and find his single-mindedness something to celebrate, should pause and reevaluate their attitudes towards the young men in Kollelim who are his Torah analogue.