Is Antisemitism Universal?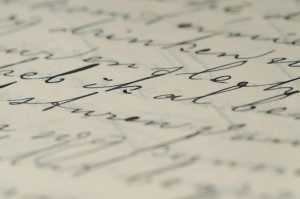 Yesterday, I posted on Jewish anti-Semitism This week's parshah happens to be an important locus to consider regarding a different question about anti-Semitism, namely, how widespread must we assume it to be? I can easily point to people who believe that it is somehow universal. They divide the non-Jewish world into two categories – those who are openly anti-Semitic, and those who don't realize they are.
I emphatically distance myself from that view.
Those who see anti-Semitism everywhere usually point to the midrashic passage cited by Rashi (Genesis 33:4) that roughly reads: "It is a halacha and well established that Esav hates Yaakov…" Several factors point to this teaching something universal. The unusual use of the word "halachah" /law suggests an immutable part of nature. The use of the present tense – Esav hates, rather than Esav hated – implies that the Sages were talking about a phenomenon of an ungoing nature, rather than an episode in the lives of Yaakov and his brother. Most frequently, Esav is seen as morphing into Rome, then its successor in the Holy Roman Empire, and finally into Western Civilization. Rav Isser Zalman Meltzer applied it to all non-Jews (Even HaAzel, Melachim 5:1).
On the other hand, the crucial word "halacha" is questionable. There are variant texts, which use "halo" in place of "halacha hi" as in Sefer HaZikaron. A search of a current version of Bar-Ilan shows not a single citation of the passage in the enlarged sense of Esav's successors until the late 19th century. (This does not prove anything decisively. Many ideas fail to make it to print not because they were not available, but because they were so taken for granted, that they were not discussed. Nonetheless it is interesting that the medrash may very well have meant Esav the person to many people who saw it at earlier times in history.) The Netziv, who does accept an enlarged reading, nonetheless enlarges Esav's reaction to his brother as well. He tells us that not only was Esav moved by sincere love for his brother, but that this would also recur in history, and that when it does, we should reciprocate it.
I am not going to be foolhardy enough to "prove" which reading is correct. I've been telling students for decades that virtually any question worth asking has a correct two word solution: machlokes rishonim/ it is disputed by the great medieval authorities. There may (or may not) be a real dispute here. The depth of regard and love for Jews I have seen in many non-Jews is so deep and widespread, that I would have a hard time believing that even the view that expands Esav beyond the Biblical individual means all non-Jews without exception.
A different source appears in our parsha, at 26:5. In 1887, the Netziv published an entire monograph on anti-Semitism, called Sh'or Yisrael. By that time, the relatively new term was apparently well known enough to Jews that he could use the transliteration אנטיסעמיטים and expect that his audience would read "those who hate Jews." The Netziv points to Arami oveid avi. The key is the word "oveid." Some see oveid as always intransitive (i.e. not taking a direct object.) According to them (Ibn Ezra, Abarbanel, Rashbam, Radak, Rabbenu Bechaya), the subject must be Yaakov, and refers to his wanderings. Others, however, argue that oveid can at times be transitive (see Marahal, Gevuros Hashem chap. 54), justifying the rabbinic treatment of this verse as referring to Lavan, with oveid used in the sense of [attempting to] destroy. As we say in the Haggadah, Lavan was worse than Paroh, because the latter tried to kill only the males, while Lavan would have killed all of Yaakov's entourage had his hand not been stayed by G-d. Some (Mechokekei Yehuda, Malbim) have it both ways, essentially agreeing with Ibn Ezra, but leaving room for the derashah (rabbinic exegesis) because otherwise the verse should have read Avi Arami oveid.
In his essay, Netziv finds the derashah of pivotal importance. Chazal mean to tell us that we can never expect to uproot anti-Semitism, especially in exile, comparable to Yaakov's stay with Lavan et al. The word "oveid" is in the present, suggesting continuing action. Lavan will continue to try to destroy the Jews at all points in history. Antisemitism expresses itself in two ways, both articulated by Lavan and his sons. It sees any and all Jewish material success as illicit, and presumed gained only by theft from them. And it sees Jews as embracing a code of conduct and a system of values so foreign to them, that they treat Jews as an alien species. Antisemitism has a function – it reminds Jews that they need to stay separate and distinct. It is not a constant force, but is quashed at times by Hashem responding to our entreaties. This itself has a positive effect, as Jews are reminded that their ultimate ally is G-d, to Whom they must turn for any security till Moshiach arrives.
Interestingly, though, there is no claim by the Netziv that all non-Jews take part in this. There are always some who do, carrying on the work of Lavan, but he does not universalize the Lavan model.
Food for thought.