Not Always Divine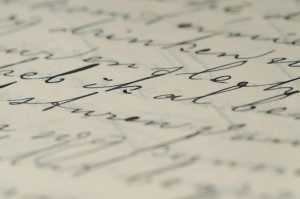 The horrific murder of five Amish schoolgirls and the response to those murders by the Amish community has attracted extensive news coverage and inspired much meaningful commentary. Perhaps the most thought provoking interchange centered on the limits — or, if there should be limits — of forgiveness.
The position of the Amish community has been simple — if extreme. Forgiveness — complete and without any strings attached — characterizes their attitude towards the murderer, Charles Carl Roberts IV. This approach has, in turn, inspired emotional and eloquent reactions in the media. Some columnists, such as Rod Dreher, have expressed admiration of the Amish, even going so far as to the lament their own inability to act similarly. Others, like John Podhoretz, have voiced discomfort with such quick and complete forgiveness.
I believe that the balance of Jewish tradition — as reflected by both law and philosophy — would indicate that declarations of forgiveness are premature and uncalled for. One can admire the emotional strength of the Amish while disagreeing with their philosophy and it is important to distinguish between noble intent and moral clarity.
Central to any discussion such as this must be the question of who is empowered to grant forgiveness. On this point Jewish law is clear. Much as only the creditor can forgive a debt, similarly, only the victim of an offense is in a position to forgive the perpetrator. In fact, we are taught that even God will not forgive a person who has sinned against another human being before the aggrieved party has granted forgiveness. It appears clear, therefore, that although the Amish community leaders — and even the relatives of the deceased — have been affected by this tragedy, they are simply incapable of granting meaningful forgiveness.
Furthermore, all related discussions in the Talmud and Code of Jewish Law presuppose that the transgressor asks — and even begs — for forgiveness. In this case, there is no indication that Roberts ever gave any thought about, let alone actually asked anyone for, forgiveness before taking his own life. And even were one to maintain that it is legitimate, and even admirable, for a victim to absolve unprompted by any request, that is still only a piece in the puzzle. For human forgiveness is a necessary but insufficient requirement for earning God's absolution. And an essential ingredient of that ultimate forgiveness is a feeling of sincere regret — again, something that there is no evidence Roberts possessed.
And perhaps most troubling about such premature and misplaced forgiveness is that it runs the risk of denying the very existence of evil. In fact, the most widely reported story about the community's reaction seems to do just that. Apparently, while standing next to the body of one of the murdered girls, the victim's grandfather was reminding his family that, "We must not think evil of this man." The reverend who overheard this declaration went so far as to comment that he considered this one of the most inspirational things he had ever witnessed.
On the contrary; I cannot think of a more misguided statement.
If the deliberate and planned execution — and other monstrous abuses which Roberts didn't have time to perpetrate — of children is not evil then, pray tell, what is? When forgiveness, no matter how well-meaning, is the first reaction to such a crime, then not only does that display a lack of moral seriousness, but, I am afraid, it actually — however unintentionally — disrespects the dead.
As David Gelernter argues powerfully in his book, Drawing Life: Surviving the Unabomber, it is through capital punishment of murderers — and not by running to forgive them — that we, as a society, "show our respect for the dead, and proclaim the value of human life."
He is actually presaged by God, who declares to all mankind, Jew and non-Jew alike: "Whoever sheds the blood of man, by man shall his blood be shed; for in the image of God He made man." (Genesis 9:6)
In other words, the sanctity of all human beings demands judgment of one who willfully takes the life of another. Non-judgementalism towards a murderer, such as was expressed by the Amish grandfather, falls well short of the respect that the victims deserve.
Even as our hearts go out to the victims, their families, and the entire Amish community, we must remain resolute so that if faced with similar tragedy in the future, we as a society have the strength and moral clarity to recognize and condemn evil, because otherwise we have no chance of preventing it.
Also published in the Baltimore Jewish Times, Oct. 20.
Dovid Gottlieb is rabbi of Congregation Shomrei Emunah in Baltimore, MD.
* Not to be confused with Rabbi Dovid Gottlieb of Yeshivas Ohr Somayach, Jerusalem.