Hormonal Judaism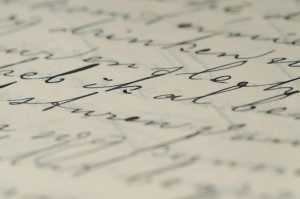 There is good kiruv and there is bad kiruv. After reading 'You've been Aish'd…' in the Jerusalem Post, even the bad kiruv starts to look better. It is a piece that alternates between silliness and shallowness. The author makes it clear that she believes that the claims of Orthodoxy have some facial appeal, but nothing rigorous to back them up, and then proceeds to pen many declarative sentences – with nothing to back them up. Perhaps she was more influenced by her kiruv experience than she realizes.
"Everything moves fast and intensely, yet rarely lasts," she writes about the trips to Israel. Duh…if the effects were such a rarity, would she really be writing an expose of kiruv organizations like Aish and NCSY? Where are the stats on the religious effects of kiruv organizaions? As I recall, a scientific study by the Lilly Foundation a few years ago demonstrated quite impressively the long-term efficacy of NCSY programs.
Those female advisors, overbrimming with cherubic innocence, may make a good go of it, but "unfortunately, they are unable to relate to the secular world." So why do so many neophytes come back to them and their classes and their homes, and find in those same naifs mentors for life? Again, just how many people has she interviewed?
"Teachings are superficial …addressing issues from an archaic, non-scientific, pseudo-psychological perspective." Just what makes them archaic, other than the fact that they originated a few millennia ago? Is everything old (e.g. love, honor, loyalty, honesty, freedom) archaic by dint of not having first seen the light of day in a YouTube presentation? Non-scientific – let's consider that one. So how many approaches to the questions that really concern people, like how to be happy, and what meaning can I extract from life, have been treated scientifically? If they were amenable to scientific treatment, I think we ought to be prosecuting some of those scientists for war crimes, or something horrible like that, for withholding from the rest of us the scientifically established protocols for finding happiness, peace, and cheap gasoline. (We'll excuse the Israeli prof who gives the single most popular class at Harvard, on learning to be happy, despite the fact that he quotes liberally from archaic Jewish tradition.)
Orthodoxy "fails to acknowledge that Halacha has had a variety of interpretations across different times and cultures." Gosh. Guilty as charged. I have failed to tell newcomers that some people don't brok on Pesach. I guess we are even, though. The author doesn't tell the reader that in all those different times and cultures, at least in the last two thousand years, all the differences concerned how to observe halacha, not whether to observe it, which is the issue for Jews outside of Orthodoxy.
"Running into those who have remained Orthodox, unrecognizable from only a few years earlier, is an uncanny experience. They often work for outreach organizations and are as unsettling to me as Evangelical Christians." Personally, I like many evangelical Christians. The ones I've met display more integrity than the author. I wonder if she has ever spent time with any of them. Possibly, she isn't talking about real ones, but the caricatures of them we encounter from other, equally open-minded journalists. You know, bible-thumpers who pray to save your soul from damnation behind your back. Which raises the issue of just what it is about "those who have remained Orthodox" whom she has met that makes her uncomfortable. Are they Artscroll thumpers?
"Everyone has heard 'your soul is a diamond that should be kept in a special case' a hundred times. Metaphors like those sound wonderful and make superficial sense, but falter in the face of hormonal reality." Here we have arrived at the core argument, something that should make all of us cheer. The strongest argument she can mount against the arguments that admittedly make some sense is that they don't really get along with her hormones. Volumes could be written about that sentence, distilled as it is from the age-old battle between restraint and license, between mind and heart, between Voltaire and Rousseau. If this were the best shot critics could take at us, we could stand taller.
One of the most unforgettable passages in Meshech Chochmah (Bo) comes to mind. Here is a tantalizing sample:
How did Yisrael merit to read the Shma? As descendents of Avraham, Yitzchok and Yaakov, they can comprehend intellectual abstraction [i.e. the existence of the absolute Oneness of G-d], and disparage their own feelings [which are moved only by what is directly experienced]. Because of this, Hashem wished them to apply themselves to intellectual inquiry, to understand His Oneness. All feelings and sense-impressions should not disturb the findings of their rational probing. What did Hashem do with the paths of deception enabled by the imagination? He gave them much Torah – written and oral. This would strengthen the intellectual faculty, and help it triumph over the imaginative. What of the feelings, those that lead a person astray and to be moved by natural events, and thereby forget the real Creator? For these He created mitzvos, apportioned between the different feelings and emotions. Love is channeled into the the mitzvos of loving one's fellow man, the mitzvos of family life, the love of the nation. Vengeance is directed against those hated by Hashem; chesed is pressed into the service of our friends. Each and every feeling and emotion has a place in the mitzvah system.
In other words, at the core of Judaism is the mind leading the heart, not the reverse. There is always room for disagreement, but I will take the Judaism of the mind and soul over hormonal Judaism.
If there is a redeeming thought in the article, it is in these lines: "The Orthodox world they present bears not a trace of dissatisfaction: Never did I ever hear a speaker or trip leader discuss any problems within the Orthodox world. Apparently, as long as they follow proper Halacha, everybody is happy and fulfilled, with neither depression nor repression, money nor domestic problems." The ba'alei teshuva whom I know (and I have known far more than the average frum Jew) find out in due time about the myriad problems of the Orthodox community. They do not and should not learn about them at their first encounter, as long as they are introduced to them at the appropriate time. (Did you ever wonder whether freshman orientation at Cornell, with reputedly the highest suicide rate in the country, includes a tour of the last ten places on campus where a student did himself in?) I, for one, am a great fan of divulging problems (and helping students deal with them) as soon as possible. I make a point of not promising social, intellectual, or spiritual rose gardens. I try to describe the journey from the very beginning as having road blocks and detours. I frequently answer question with what must quickly become a boring response: "I don't know." My own experience has been that the candor has paid off for my students.
There are in fact many, many problems within Orthodox communities – as well as in the conduct of kiruv– as there are in all communities. If the Jerusalem Post piece is any indication of how outsiders look at us, we all have to try much harder to expose those problems ourselves. Some of the others aren't getting it.