Media Manipulation Far and Near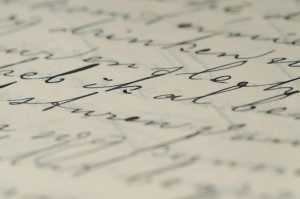 Much furor accompanied the exposing of a Reuters photographer's creative Photoshopping of images from the recent Israeli invasion of Lebanon – and rightly so. Aish HaTorah produced a short film report on the deception, by turns amusing and infuriating. Among other examples of the journalistic deceit it documents is a gentleman posing first as a rescuer and then as a corpse. And the apparent placement, for maximum emotional impact, of a pristine wedding dress and an assortment of equally dust-free stuffed animals into the midst of Beirut bombing rubble.
Media manipulate, though, in myriad ways. Sometimes even with good, if misguided, intentions, sometimes even unintentionally, and sometimes even in our own backyard.
Take a recent front-page story in the New York Jewish Week. The article heralded what it claimed may be the "charting [of] new territory in the terrain of religious practice" in the Jewish world. The Sabbath's move to Tuesday? The introduction of a new holiday? A set of laws governing e-mail? A time limit for sermons? No, no, something more radical: a woman was appointed to lead a congregation.
Now there have been women rabbis in the Reform and Conservative movements for decades. Although their salaries inexplicably lag behind those of their male counterparts, Conservative and Reform female rabbis have become commonplace over the years. So why the Jewish Week's breathlessness over "a decision that could be seen as fracturing the stained-glass ceiling" of a synagogue?
That's easy, says the paper. Because the congregation is Orthodox.
Only it isn't. Back in 2002, the same paper identified the same Manhattan congregation, Kehilat Orach Eliezer (KOE), as an "Orthodox Shul" on a similar front page story (one might be forgiven for wondering if there are any other congregations in New York). The recent story more modestly bills KOE as "largely Orthodox in practice." The synagogue, however, is pointedly – and significantly – unaffiliated.
KOE does not belong to any Orthodox umbrella congregational body – not Agudath Israel, not the National Council of Young Israel, not the Orthodox Union. It has no ties to any established Chassidic group. The strongest hint of its theological identity, in fact, lies in its name, which honors a late leader of the Conservative movement, Dr. Louis (Eliezer) Finkelstein. Indeed, KOE's leader until recently was Rabbi David Weiss-Halivni, a well-known scholar who was associated with the Jewish Theological Seminary before becoming one of the founders and leaders of the Union for Traditional Judaism, a movement that broke away from the Conservative but opted to reject Orthodoxy.
To be sure, KOE claims to be a "halachic" congregation. So, though, does the Conservative movement itself. And "largely Orthodox"? Now there's an interesting formulation. Can something be "largely kosher"? "Largely legal?"
Whether Conservative, "halachic" or "post-denominational" (we Orthodox, one imagines, must be "pre-denominational"), KOE's practices, halachically defensible or not, are of negligible concern to either the haredi or centrist segments of the Orthodox world – which comprise the vast majority of Orthodox Jews. Why, then, would the Jewish Week – or The New York Times, which followed with its own story touting the "milestone for advocates of an expanded role for women in Orthodox Judaism" – deem newsworthy the appointment of a woman as a "community head" of a congregation that is Orthodox neither in name nor practice?
The answer lies in the fact of journalism's dirty little secret: Those who manufacture the product have personal opinions and hopes that they are not always able to prevent from informing their reportage. That is manifestly true in the larger journalistic world and, it has become amply clear by now, in the Jewish one no less.
A reporter might be refined, sensitive and talented but if he or she has personal leanings toward, say, the place where the Conservative movement and "post-denominational" entities like KOE reside, or a particular affinity for "gender issues," he or she is simply not the right candidate to write objectively about such entities or issues. The risk is simply too great that the result will be not a story reported but a story created. No, photographs won't likely be doctored, but facts might well be bent subtly out of shape. As they were, once again, here.
Unfortunately, there is a pattern of precisely such carelessness in certain ostensibly neutral Anglo-Jewish publications (which, in turn provide fodder for far more widely read media like The New York Times). And it is both journalistically and Jewishly treif. There should be no room for agenda-driven "news" in either a profession that extols accuracy or an ethical system that hallows truth.
There is certainly no dearth of Orthodox women role-models who shoulder important responsibilities in bona fide Orthodox communities. They fill the fundamental, vital positions of homemakers (in the word's most literal and sublime sense), wives and mothers – and in the roles, too, of spiritual guides and lecturers (within the bounds of traditional halachic norms). Such women, to be sure, do not seek to be featured in the press – as King Solomon wrote, "the honor of the princess" is expressed "inward," not in public prominence. But those women, in fact, are the true crafters of the Jewish future. And the images of their accomplishments don't need airbrushing to be impressive.
© 2006 AM ECHAD RESOURCES.
Rabbi Shafran is director of public affairs for Agudath Israel of America.